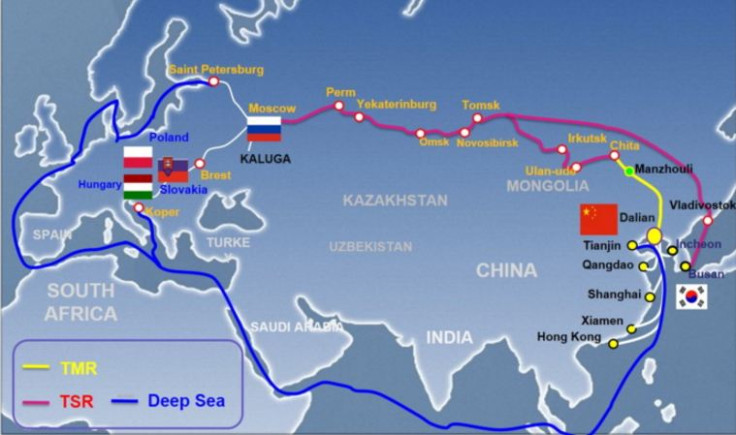 Samsung has announced that it has signed a memorandum of understanding (MOU) with the Russian Railways and now both parties would work on the Trans-Siberian Railway (TSR) project in Moscow.
According to the agreement both sides will switch from marine transportation to TSR when transporting materials and end products from Korea or China to Eastern Europe which will help the South Korean electronics giant to utilise the routes to production and sales sites in Russian and Europe. The deal gives Samsung the advantage of reduction of time and logistic cost.
"Through close collaboration with Russian Railways, Samsung will endeavor to build up a more efficient and economical logistics network and diversify transportation routes to mitigate unexpected global risks," said the company is a statement.
Other than routes connecting from Korea or China to Eastern Europe, additional routes include countries such as Slovakia, Hungary, and Poland. Samsung hopes shortening lead time would benefits the company in terms of stable inventory control and adjustment when product models change.
Samsung has already started transporting materials from China to its Kaluga factory in Russian through TSR and Trans-Manchuria Railway (TMR) from 2016. This route cut down the journey from 50 days to 18 days, along with saving logistic cost. Samsung's Kaluga factory manufactures TVs and washing machines.