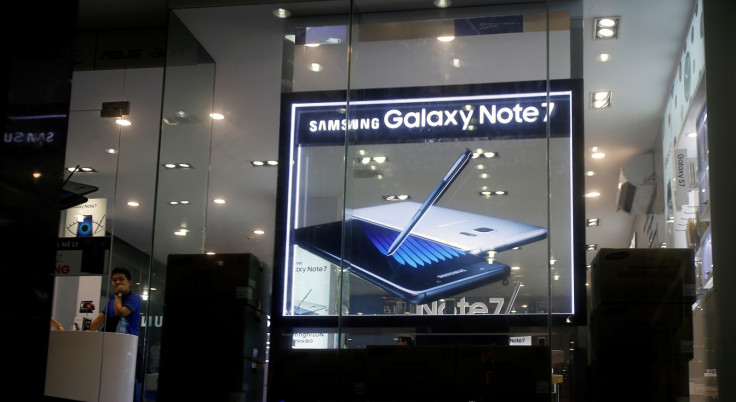 Samsung's Galaxy Note 7 used batteries that were tested by a lab belonging to the company. Manufacturers test the phone batteries at one of 28 labs certified by the US wireless association, previously known as Cellular Telephone Industries Association (CTIA), before they sell the devices through US carriers.
This traditional practice is to ensure that the companies comply with the standards set by the Institute of Electrical and Electronics Engineers (IEEE).
According to the association, Samsung is the only manufacturer that tests its own batteries for CTIA certification. A Samsung spokesperson told The Wall Street Journal that the company's internal testing labs did not find any issue with the Note 7 devices including the original and replacement units. Samsung has been testing batteries for phones at its in-house CTIA-certified lab since 2009.
Samsung's major market rival, Apple, said it uses third-party CTIA-certified labs to test its batteries. Lenovo acquired Motorola and Microsoft's Nokia also used CTIA-certified battery labs.
CTIA chief technology officer Tom Sawanobori said the association conducts checks on test labs to ensure they have qualified personnel, comply with standards and do not operate under the influence of manufacturers. He said, test labs have separate facilities and are under separate control. "We've certified over 1,500 batteries. This is the first time we've had an issue," he added.
A CTIA representative said neither the group nor Samsung would discuss what was wrong with the Note 7 battery.
Eddie Forouzan, a member of the IEEE committee that developed the battery standard, said allowing manufacturers to test their own phones could lead to potential risks.
John Copeland, who had earlier worked for Motorola's lab, said it was normal for manufacturers to use their own labs as it helps them protect their trade secrets. He said smartphone makers are "very concerned about their proprietary information leaking out".
Jason Howard, chair of the IEEE standard association, said, "on the outside that might make people nervous that a company is self certifying, but that's common practice on a lot of standards." He said smartphone manufacturers use their own labs so that they can get their products out faster than if they had to go through a test lab.
Kim Tae-young, director at the Korea Testing Laboratory, which is the only CTIA-certified battery testing lab in South Korea, said batteries are tested on their own as well as when being operated inside a device, for the association's certification. Tests are conducted to check whether batteries work properly while a phone is being charged or used for calls. "We also put batteries in high temperatures that simulate summer conditions to monitor potential overheating or combustion hazards," Tae-young said.