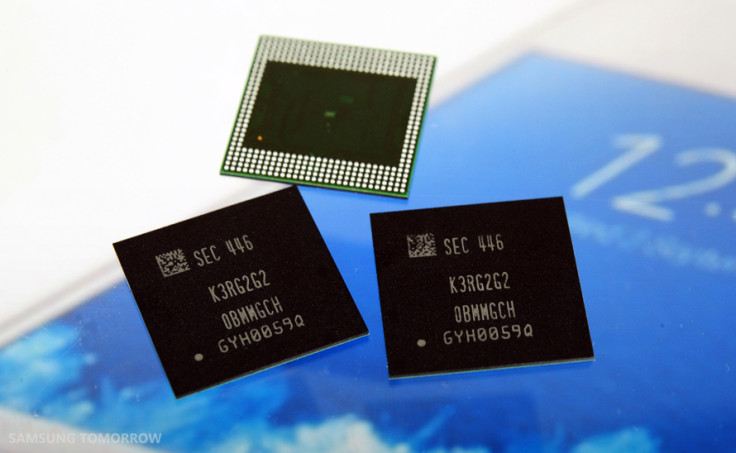 Samsung has officially announced mass production of the industry's first 8 gigabit (Gb) low power double data rate 4 (LPDDR4) mobile DRAM based on its 20-nanometer (nm) fabrication process technology, meaning a 4 gigabyte (GB) package can be created.
This means high-end smartphones can expect to boast 4GB RAM in 2015, with Samsung likely to be first to market with a flagship carrying the new technology, which will also improve speeds over the previous generation.
The new 8Gb LPDDR4 is expected to offer twice the performance compared to 4Gb LPDDR3 due to a data rate of up to 3,200 megabits per second (Mbps). The snappier speed means less processing time, and coupled with new power saving tech and lower voltage (1.1V), should reduce the overall drain on mobile device batteries.
The new 8Gb LPDDR4 can support UHD video recording and playback and continuous shooting of high-resolution images with over 20 megapixels.
Samsung started offering 2GB LPDDR4 and 3GB LPDDR4 DRAM packages this month based on 8gb and 6gb LPDDR4 dies, respectively, in support of global application processor vendors and mobile device manufacturers, and is expected to provide 4GB LPDDR4 packages in early 2015.
"By initiating production of the 20nm 8Gb LPDDR4, which is even faster than the DRAM for PCs and servers and consumes much less energy, we are contributing to the timely launch of UHD, large-screen flagship mobile devices," said Joo Sun Choi, Executive Vice President of Memory Sales and Marketing at Samsung Electronics.