Samsung has officially confirmed the schedule for its upcoming Unpacked event for 2013 at which the next generation Galaxy Note is expected to be unveiled.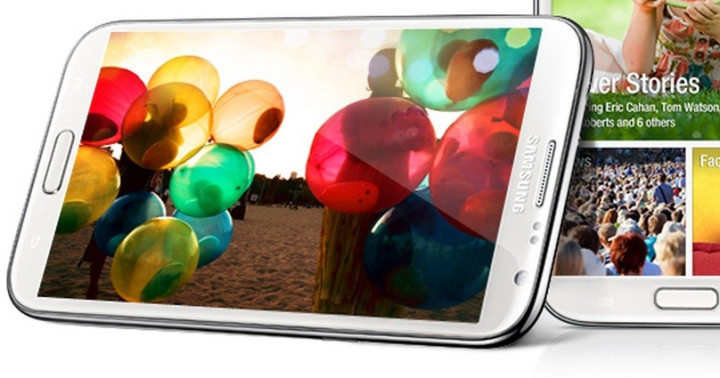 Samsung has announced via Twitter that the Unpacked event is scheduled to be held in Berlin on 4 September, at 19:00 CEST/13:00 EDT. The event will be streamed live on www.youtube.com/samsungmobile. The company has not revealed details about the devices to be introduced except the tweet which reads: "Samsung Unpacked 2013 Episode 2. Note the date."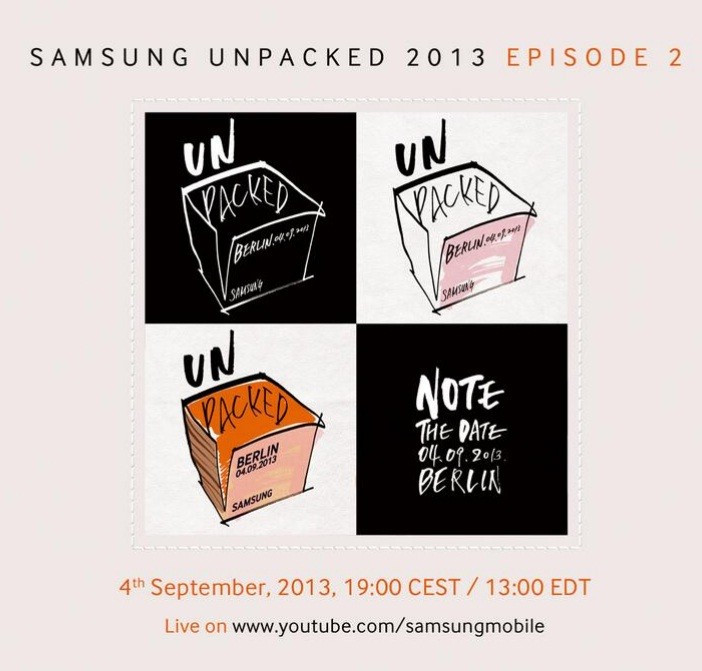 It is highly likely that Samsung will unveil the successor to the Galaxy Note 2, widely named as the Note 3, at the Unpacked event. Rumours have been going around about the 4 September announcement. An unnamed industry insider revealed to Android Geeks that the Galaxy Note 3 will be introduced at the Unpacked event, just before the 2013 IFA event in Berlin. The Unpacked event will be part of IFA 2013, a press show to be held on the first day of the Berlin-based trade fair.
The Galaxy Note 3 is rumoured to be powered by either an octa-core Exynos 5420 or quad-core Snapdragon 600 processor, paired with 3GB of RAM. The New Note is expected to feature a 1080p screen ranging from 5.7in to 6in. It will have a high resolution 13 megapixel camera sensor with Optical Image Stabilisation (OIS). The device will have LTE-A (LTE-Advanced) connectivity.
Besides, the next Note is expected to run Android 4.3 out of box, with an improved TouchWiz user interface (UI). It will also have S Pen functionality, although it is unclear if the S Pen will be the same as in the Note 2 or even better, according to Sammobile.
There is also speculation that Samsung could announce its first SmartWatch at the similar unpacked event.
Update: Galaxy Note 3 Lockscreen Wallpaper Leaked [Download Link]