Samsung unveils new Galaxy A smartphones with waterproofing and enhanced cameras
This is the first new smartphone released by Samsung since the disastrous Galaxy Note 7.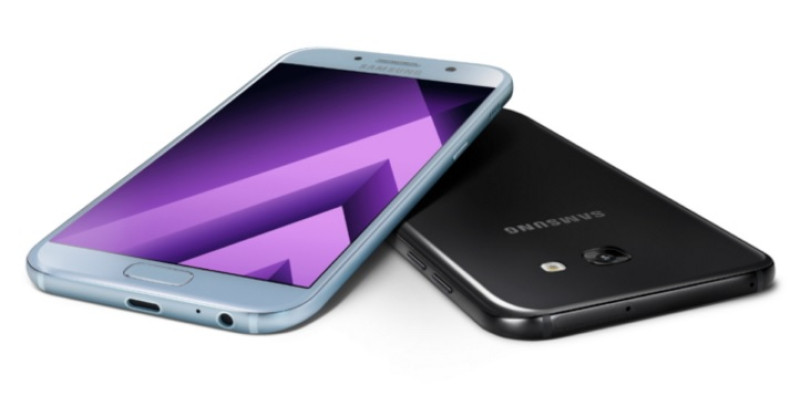 Following a series of rumours, Samsung has made its latest Galaxy A series smartphones official. The new additions to the budget smartphone family are the 5.7in Galaxy A7, 5.2in A5 and 4.7in A3, which will be available in four colours, including black, gold, blue and "peach cloud".
Samsung is planning to start the rollout with Russia in early January, before expanding to other global markets, the company said in a release note on 2 January. Although far from flagship handsets, these are the first new smartphones announced by Samsung since the ill-fated Galaxy Note 7, which was launched in September 2016 but soon cancelled due to issues with exploding batteries.
The Galaxy A lineup sports a metal frame and 3D glass back, featuring a similar design style to the rest of the company's handset range.
Another upgrade over the 2016 models is the camera. The new smartphones pack 16 megapixel cameras both at the front and back. The camera comes with a simplified user interface, including easy swipe to quickly change modes or instant filters to quickly take stylised photos; one is designed for taking Instagram-ready photos of food.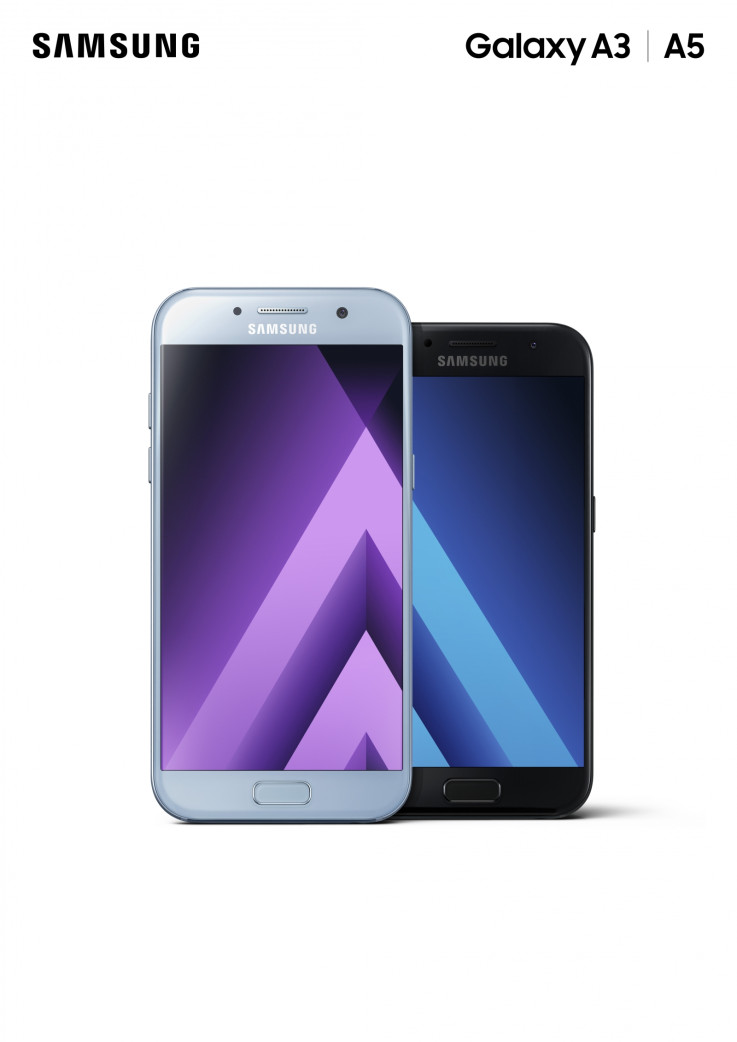 Samsung Galaxy A3 (2017) and A5 (2017)
Samsung
The smartphones are IP68 certified for water and dust resistance, meaning they won't be damaged by rain, sweat and sand. The phone range also has a larger memory than its predecessors and expandable storage using a microSD card for up to an extra 256GB. The phones are equipped with USB Type-C ports for charging. The Always on Display feature, introduced in Galaxy S7, is also available on the new phones.
Other key elements include support for Samsung Pay to make contactless payments and Samsung Cloud to back up data and photos.
Considering the technical specifications, Galaxy A7 and A5 seem to be mid-rangers, whereas the A3 is for the low-end segment. Both A7 and A5 use a 1.9GHz octa-core processor, but the octa-core processor in the A3 is clocked at 1.6GHz.
The entire Galaxy A range will be sold with Android Marshmallow, but Samsung is expected to bring the Nougat upgrade for them at a later date.
The A7 and A5 have 3GB of RAM, but the A3 has just two. A 3,600mAh battery powers the Galaxy A7, whereas the A5 uses a 3000mAh battery and the A3 has a battery of 2,350mAh.