A magnitude 6.0 earthquake at Parkfield in 2004 had a profound effect on the San Andreas Fault in California. The fault continued a slow 'afterslip' for six to 12 years after the event.
Afterslip, also known as 'creeping', is a slow process of movement that happens after a fault has ruptured in an earthquake. Afterslip can continue to damage infrastructure and buildings. Predicting how long it is going to last can help planning for recovery after an earthquake.
This period of afterslip was extremely long compared with earthquakes of a similar size in California, according to a paper published in the Bulletin of the Seismological Society of America.
The San Andreas Fault is not the only one in the region thought to be prone to particularly long afterslip. Better forecasts are helpful for repairs to transit tracks, water, gas and data infrastructure, the authors say.
"Other major faults of the San Francisco Bay Areas, including Rodgers Creek, Northern Calaveras and Concord-Green Valley, also expect large earthquakes and should expect significant afterslip," said study author James Lienkaemper, a geophysicist at the US Geological Survey, in a statement.
This is especially likely at sites where faults cross deep sedimentary basins, he added. The Hayward Fault, which is expected to have a 6.8 magnitude earthquake soon, is one site where the afterslip is predicted to be a decade long.
Despite the long and drawn-out afterslip process, the bulk of the slippage happened in the first year after the Parkfield 2004 earthquake. Nearly 75% of the total predicted slip happened by 2005. The maximum afterslip was about 35 centimetres in total.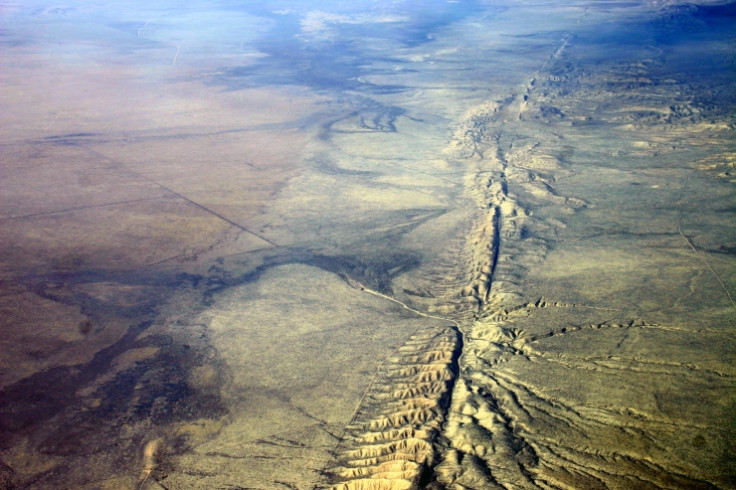 The San Andreas Fault is due the 'Big One' – a huge earthquake of magnitude 8 or more. The fault was announced to be in a critical state almost a year ago. In December last year, a strong earthquake struck near the San Andreas Fault with an epicentre at a shallow 12.1 kilometres below the surface.