San Bernardino shooter Tashfeen Malik 'pledged allegiance to Isis leader Abu Bakr al-Baghdadi' on Facebook
.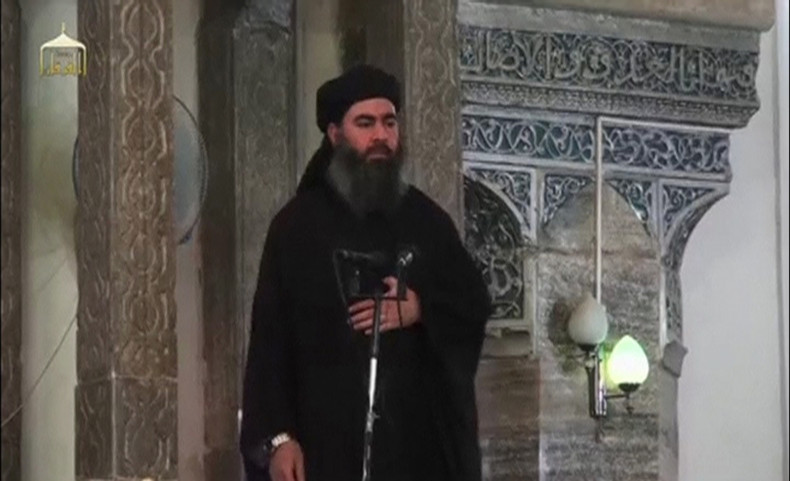 The female shooter in the San Bernardino attack that left 14 people dead reportedly pledged allegiance to Islamic State (Isis) leader Abu Bakr al-Baghdadi with a Facebook post, according to officials quoted by CNN.
The social media post, later removed from Facebook, was made by Tashfeen Malik, wife of gunman Syed Farook, who used an account with a different name. The three officials familiar with the investigation quoted by CNN did not elaborate further.
A report by NBC news said Malik, a Pakistani native who had been living in Saudi Arabia when she married Farook, posted the statement in support of the IS (Daesh) leader on the day of the shooting, "just before the attack".
However, there is no evidence the jihadist group directed the couple to launch the attacks.
"At this point we believe they were more self-radicalized and inspired by the group than actually told to do the shooting," one of the officials told The New York Times.
Earlier, another US official told AP that Farook, a US citizen born in Illinois and the son of Pakistani immigrants, had been in touch with known Islamic extremists on social media. In the days leading up to the shooting, the couple did their best to delete any electronic information in a bid to cover their tracks, official said.
Farook's contacts with extremists via social media are under scrutiny as investigators are trying to assess whether the Southern California shooting was an act of terror.
Dressed in tactical gear, the assault rifle-wielding suspects fired about 75 rounds at the police officers who were pursuing them. As many as 23 officers from seven different agencies engaged the suspects during the gun-battle. The couple, besides carrying two 9mm semi-automatic pistols and .223-calibre assault rifles, also left behind a remote-controlled detonating device, which did not explode.
They were shot dead by authorities after a manhunt and gun battle in San Bernardino, in which they fired 76 rounds, while 23 law officers unleashed about 380, police said.
The husband-and-wife killers, who were not under FBI scrutiny before the massacre, had enough bullets and bombs to slaughter hundreds when they launched their deadly attack on a holiday party.
They left a six-month-old daughter. Farook's brother-in-law, Farhan Khan, told NBC News he had begun legal proceedings to adopt the girl and was "very upset and angry" at Farook.
"You left your 6-month-old daughter," Khan said. "In this life some people cannot have kids. God gave you a gift of a daughter. And you left that kid behind ... What did you achieve?"