The family of a married couple who carried out a mass shooting in San Bernardino, California on 2 December are "totally shocked" by the incident, their lawyers say. Syed Rizwan Farook, 28, and Tashfeen Malik, 27, opened fire with assault rifles at a holiday party in the Inland Regional Center - a social services agency - killing 14 people and wounding 21.
The motive for the attack remains unclear but the FBI says the couple, who were killed in a shootout by police following a manhunt, may have been radicalised. Farook's sister Saira Khan told CBS News that she had no inkling about why he went on the bloody rampage.
"I can never imagine my brother or my sister-in-law doing something like this. Especially because they were happily married, they had a beautiful six-month-old daughter," she said. "It's just mind boggling why they would do something like this."
Traditional Muslims
Lawyers David Chesley and Mohammad Abuershaid, who represent Farook's family, said there was no evidence to tie the assailants to terror groups overseas. "None of the family members had any idea that this was going to take place. They were totally shocked," Chesley was quoted as saying by the Los Angeles Times newspaper.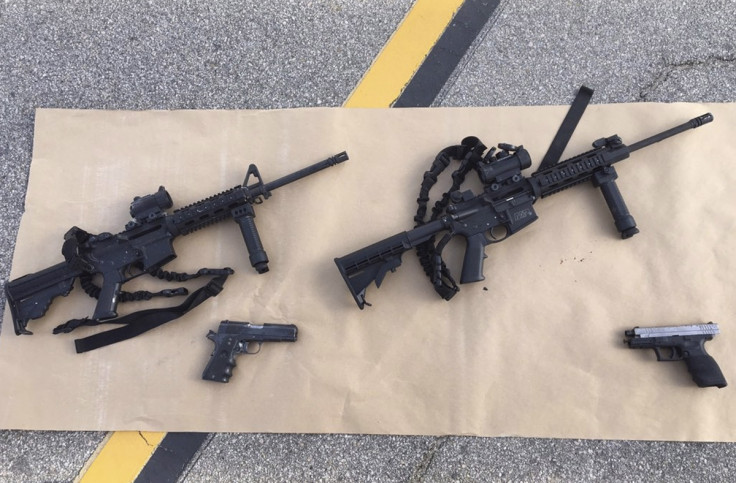 Abuershaid said Farook and Malik led a "traditional" Muslim life. "The women would sit with the women, men with the men. Men did not interact with [Malik]," he stated.
"She did maintain certain traditions. Fasting and prayer. She chose not to drive voluntarily. But these are all benign - these are things that many Muslims do and it doesn't mean anything necessarily."
US officials familiar with the investigation told CNN that Malik expressed allegiance to Islamic State (Isis) leader Abu Bakr al-Baghdadi through a Facebook post on the day of the attack. FBI investigators, who consider the attack an "act of terrorism", are trying to recover data from two mobile phones that were found crushed in a waste bin near the scene of the shooting.