The FBI is investigating the deadly mass shooting on a social services centre in San Bernardino on Wednesday 2 December as a possible "act of terrorism." David Bowdich, assistant director of the FBI's Los Angeles office, made the announcement at a news conference in California on Friday (4 December) stating that there is evidence of extensive planning behind the attack.
He revealed that husband-wife killers Syed Farook and Tashfeen Malik attempted to destroy evidence, crushing two cell phones and discarding them in a rubbish bin, ABC News reports. Officials recovered the handsets and are hoping to establish the suspects' digital footprint.The couple are believed to have been looking at Islamic State (ISIS) propaganda before committing the atrocity.
Bowdich added that officials are continuing to investigate the attack to establish the motivations of the shooters and whether whether Farook and Malik had links to terror organisations abroad and were following directions. He revealed that the attackers had had telephonic communications with the subjects of terror investigations, but neither of them was on the intelligence radar.
Earlier, the Aamaq news agency claimed on its website that the attack, which left 14 people dead and 21 injured, was carried out by followers of IS. Aamaq News is an IS affilliated activist group which represents the media arm of the terror organisation and disseminates IS propaganda.
Syed Farook and Tashfeen Malik opened fire in a conference area where a Christmas party for staff of the San Bernardino County's public health department was underway. Following a manhunt, the pair were eventually shot dead by police on San Bernardino Avenue.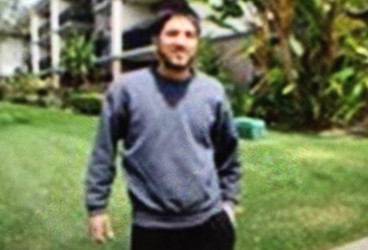 The massacre has been described as being "inspired by Isis" and utilized IS tactics. It was reported that Malik had pledged allegiance to ISIS leader Abu Bakr al-Baghdadi on Facebook, on the day of the shooting.
Malik's post was made on an account with a different name, one U.S. official said. The officials did not explain how they knew Malik made the post.
The couple had an arsenal of weaponry in their surburban Redlands home, with neighbours later reporting suspicious deliveries of large packages to the couple's address. The pair fired between 65 to 75 rounds at the scene. A remote-controlled device with three pipe bombs combined, which did not work, was also found on the site. 12 pipe bombs were found in their house or garage, suggesting a high degree of planning in the massacre. Police officers at the scene described the "unspeakable carnage."