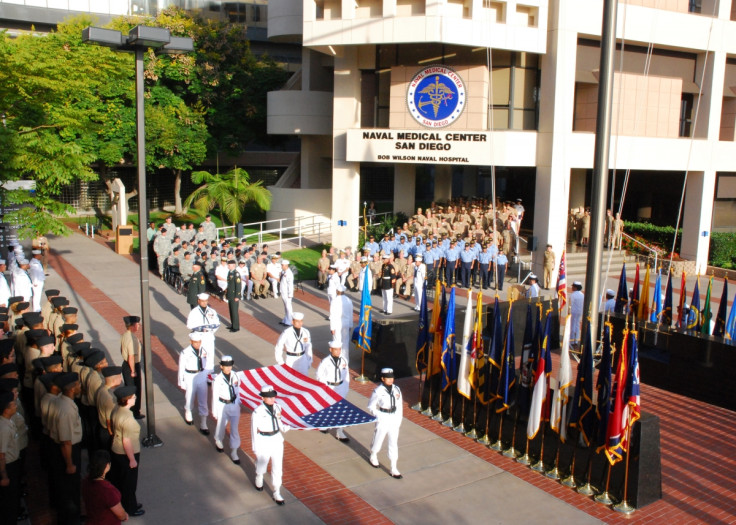 Naval Medical Center San Diego has reported that a gunman is at large at the California military facility. The centre posted a warning on Facebook after gunshots were reported at the site.
The shooter was reported on Tuesday (26 January) at 8.10am local time with the centre – also known as the Bob Wilson Medical Center – advising occupants to "run, hide or fight" in a post on Facebook. All non-emergency response staff were asked to stay away from the compound after the shooter was reported in building 26, which is a gym and barracks.
An eye witness told Fox5 that the shooter fired shots into the air but not at anyone. All roads to the facility were closed and a Special Operations team was searching the scene as the facility was put on lock down.
A navy spokesman has said the shots were reported by a single witness, as dog units and first responders cleared the building, AP reported. Child care facilities at the naval base, which lies 2.5 miles from the city centre, have been secured and no evidence of any casualties or injuries have been found at the 78 acres facility. The incident is believed to be contained to the one building.
San Diego police spokesman Travis Easter said police had received a report of a shooter from officials at the medical centre, but that they had not requested any assistance and so no officer had been sent to the scene.
Three nearby schools - an Diego High School, Garfield High School and Roosevelt Middle School - were closed as a precaution and San Diego Unified Schools spokeswoman Linda Zintz said: "Parents should be reassured that their kids are safe and we are monitoring the situation closely."
Local reports claim the lock down at the facility has since been lifted at the Naval Medical Center San Diego as well as the three schools.