The funeral for Sandra Bland, who died in a Texas jail cell two weeks ago took place on Saturday 25 July.
Friends and family gathered for a wake and funeral at DuPage African Methodist Episcopal Church. Officials say they are expect around 1,000 people to pay their respects.
The casket arrived at the church just before 9am local time. One woman wore a T-shirt that read "#SandySpeaks" — a Twitter hashtag used by activists and friends of Bland.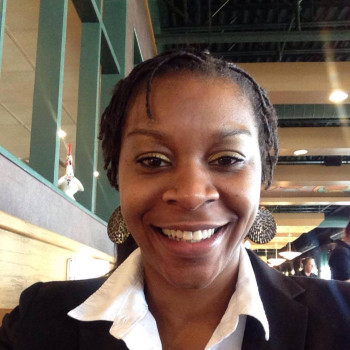 "As an African-American woman, just to show my solidarity to her family and in support of the African-American community and the struggles that we have," said Evelyn Ebert, who did not know Bland personally, to WLS TV. "I've been through that myself, so I have empathy with her. And she had a very promising life ahead of her and it's very unfortunate."
An autopsy for Bland says she committed suicide, but her family is still raising questions about her death and her arrest.
They have ordered an independent autopsy, saying they want all the details on the case before they accept how Bland died.
Two other inmates who were in Waller County Jail at the same time as Bland say they don't believe foul play was involved. One of the inmates said Bland cried often while she was in jail, but did say she was eager to get out of jail once bail was posted.
"She was crying and crying, and I tried to talk to her more, but they keep the chutes closed," said one of Bland's fellow inmates. "I mean, human interaction was seriously a matter of death this time, it really was."
However, some believe that Bland was murdered.
"Somebody killed her," said LaVaughn Mosley, one of the last people to speak to Bland over the phone, after her arrest. "There's a murderer in that jail. Somebody killed her, and the district attorney and everyone is covering their tracks," she said in an Eyewitness News report.
Bland died in a prison cell three days after a routine traffic stop turned into an aggressive confrontation.
The Waller County District Attorney's Office report says Bland died by hanging. It states there was a ligature furrow around the neck, and that Bland was found hanging from a beam in her cell.
"When it's all complete, the FBI, Texas Rangers, and everybody turns their complete investigation out, you'll see that factual wise, all the conspiracy theories just don't work out," said Waller County Sheriff R. Glenn Smith.