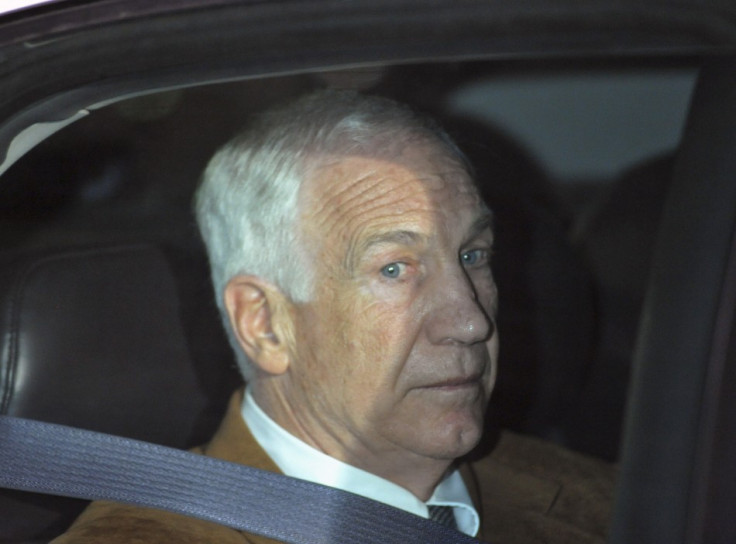 A former football coach, Jerry Sandusky, was convicted of 45 counts of child sex abuse on Friday.
The former Penn State assistant coach contested all the 48 counts but was found guilty of most of them and is likely to spend the rest of his life in prison. The trial concluded that the 68-year-old Sandusky was guilty of abusing 10 underaged boys over 15 years.
As the verdict emerged at the end of the second day of the deliberations, crowds outside the court loudly cheered. The jury included seven women and five men.
The case shook the Penn State University, Pennsylvania.
Sandusky is likely to appeal against the verdict, but his bail has already been revoked and is in custody.
Pennsylvania Attorney General Linda Kelly described the convict as a serial predator who has committed horrific acts of sexual assaults.
"No verdict can undo the pain and suffering caused by Mr Sandusky, but we do hope this judgment helps the victims and their families along their path to healing," according to the court's statement, reported by Altoonamirror.com.
The court has been hearing about the sexual abuses of Sandusky over a week-long testimony from the accusers.
The identities of the victims who are presently aged between 18 and 28 have been kept anonymous.
One of the oldest victims while describing Sandusky's sexual acts, said Sandusky used to lure him with gifts before forcing him to perform oral sex. "I spent so many years burying this in the back of my head. I feel responsible for what happened to the other victims," the Guardian reported the victim as saying.
One of his six adopted children, Matt Sandusky, also reportedly came forward to give evidence against his father that he too was sexually abused.
After the verdict, although Sandusky's family did not react much, they were reportedly devastated.
"The Sandusky family is very disappointed obviously by the verdict of the jury but we respect their verdict. We have appeal issues. We believe we have decent appeal issues," defence attorney Joseph Amendola told the media outside the court.