A woman from Plymouth woke up in hospital with a rare disorder that meant she spoke with a Chinese accent.
Sarah Colwill, 38, is the focus of a BBC documentary looking at the potential causes of foreign accent syndrome.
Three years ago, she was rushed to hospital suffering from a severe migraine. When she woke up, her Plymouth accent had been replaced with a Chinese one.
Since 1940, more than 60 cases of foreign accent syndrome have been diagnosed. In 2012, singer George Michael said he woke up from a coma with a West Country accent.
"They were worried I had this condition where people wake from comas speaking French or some other language," he said.
"Mine was two days of this vague Bristolian accent and they were afraid I'd have it for life. There's nothing wrong with a West Country accent - but it's a bit weird when you're from North London."
The singer's accent went back to normal after a few days, but Colwill has being living with the condition for three years and is looking to find out what caused the problem.
In the film, she meets fellow sufferer Kay Russell, 52, from Gloucestershire, who woke up with a French accent after a bad migraine.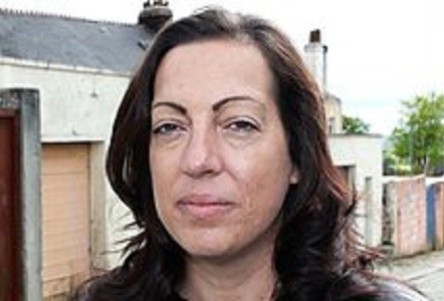 "Until I met Kay, I thought I was the only person in the whole world that this has happened to," Colwill said. "You feel so alone, so when someone pops up and says 'actually I have it', and you speak to them and you appreciate that they sound foreign and struggle with the same words as me. Then you can talk to them and say 'does this happen to you?'"
Russell, who is due to get married, said she is beginning to recover: "I'm lucky because my frequency is a lot less than yours," she told Colwill. "There are still words I can't say, God help me when I make my vows. I can't get past husband."
Colwill added: "I always say 'you can not', because otherwise it comes out, 'you c**t'." She also told how her friends try to make her order Chinese takeaway.
Nick Miller, one of the only foreign accent syndrome experts in the world, said: "There are some common threads that run through their stories.
"There's a lot of frustration about 'why me?' and 'why is nobody able to explain why this has happened to me?'"
Colwill said: "I still find there's an element of doubt [with doctors] as to whether there is a mental cause. That's why I find it important to actually find out once and for all, is this caused by brain damage or is this a psychological issue."
The Woman Who Woke Up Chinese is on BBC1 at 10.35pm tonight (Tuesday)