A mother-of-five who was sentenced to three-and-a-half years behind bars for killing a paedophile has had her jail term increased to seven-and-a-half years. Three Court of Appeal judges found that her sentence was too lenient and more than doubled the punishment.
Last year Sarah Sands, 33, was found guilty of the manslaughter of 77-year-old Michael Pleasted by reason of loss of control. She stabbed Pleasted – also known as Robin Moult – eight times in November 2014 at his Canning Town flat in East London after discovering that he had been charged with sexually abusing young boys on an estate where they lived.
Her case was reviewed after the Attorney General referred her sentence, following 30 complaints from members of the public who said that the three-and-a-half year prison term was insufficient. Sentencing Sands last year, Judge Nicholas Cooke QC considered Sands' position as a single mother and called it a "truly exceptional case", halving her sentence from seven years. Sands had shown remorse and did not deny Pleasted's killing.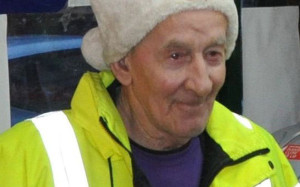 Speaking during the original trial, the judge said: "This was a case in which the defendant promptly gave herself up to the police in a highly stressed state, never disputed responsibility for the killing as a matter of fact, did not take the opportunity to get rid of evidence and demonstrated remorse."
Shortly after she stabbed Pleasted, Sands turned herself into the police. She reportedly asked: "Who houses a f*****g paedophile on an estate, like, seriously? He was, like, asking for trouble." She added: "He's f*****g harmless now, ain't he?"
According to a BBC report, the judges determined that the minimum punishment should have been 10 years, but mitigating factors reduced this down to seven-and-a-half. Pleasted had been convicted 24 times for sexual offences over a three decade period (1970 to 1991).