Comedian Sarah Silverman delivered a direct message during her speech on the first night of the Democratic National Convention on Monday 25 July: "For the Bernie-or-bust people - you're being ridiculous."
The self-described Sanders supporter chastised some of the senators followers for their heckling and interruptions, and vowed to vote for Hillary Clinton in the November election.
Silverman appeared with Minnesota Senator, Al Franken, to advocate unity within the party, though her message was not well received by some of Sanders' supporters. "Hillary is our Democratic nominee and I will proudly vote for her," Silverman said, according to CNN. "I will vote for Hillary with gusto" Silverman also declared.
She also noted: "Hillary heard the passion of the people, the people behind Bernie, and brought those passions into the party's platforms. And that, that is the process of democracy at its very best, and it's very cool to see.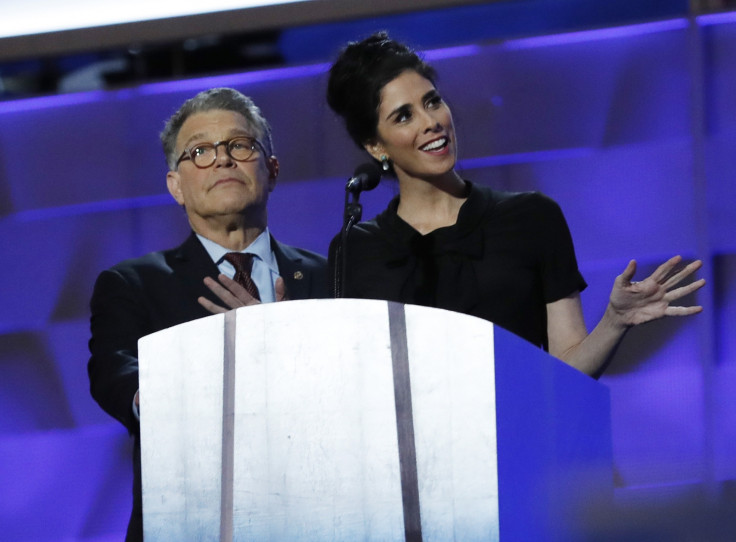 The comedian's comments follow a rocky start to the Democratic convention in Philadelphia, which has seen Sanders' supporters becoming vocal in their dissatisfaction with the Democratic Party and with presumptive nominee, Hillary Clinton. That anger was inflamed by the recent leaking of DNC emails revealing the committee's favourtism towards Clinton and against Sanders.
Sanders himself attempted to temper the frustrations among his followers. The Vermont senator sent a text message to his floor supporters urging them to not protest. "I ask you as a personal courtesy to me to not engage in any kind of protest on the floor. It's of utmost importance you explain this to your delegations," he texted.
The DNC has also attempted to alleviate the anger by issuing a formal apology to Sanders and his supporters. DNC chair Debbie Wasserman Schultz resigned prior to the start of the convention and opted out of opening the event on Monday, 25 July. She was later booed during a breakfast for Florida delegates.
Bernie Sanders is among the speakers scheduled to speak during the first night of the DNC. The Vermont senator follows previous speeches from First Lady Michelle Obama and Massachusetts Senator Elizabeth Warren.