The Democratic National Convention (DNC) kicked off on Monday (25 July) following the resignation of committee chair Debbie Wasserman Schultz. In light of intense opposition, Wasserman Schultz opted not to gavel in the convention, allowing Baltimore Mayor Stephanie Rawlings-Blake to step in.
The embattled DNC chair was forced to resign from her position, following Wikileaks releasing a trove of leaked DNC emails revealing the party's attempts to favour presumptive Democratic nominee Hillary Clinton over her challenger, Vermont Senator Bernie Sanders. Wasserman Schultz also gave up her speaking slot, longtime Democratic operative and friend Hilary Rosen told the Washington Post.
"I have decided that in the interest of making sure that we can start the Democratic convention on a high note that I am not going to gavel in the convention," Wasserman Schultz told the Sun Sentinel.
She added: "I stepped down the other day because I wanted to make sure that having brought us to this momentous day and to Philadelphia and planned the convention that is going to be the best one that we've ever had in our party's history that this needs to be all about making sure that everyone knows that Hillary Clinton would make the best president."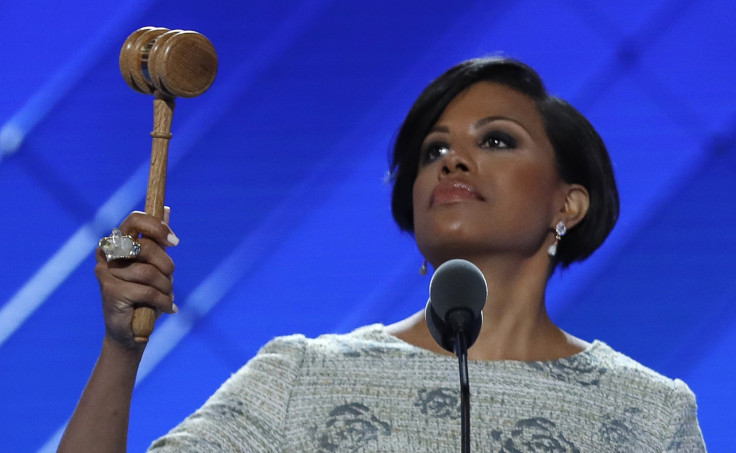 Wasserman Schultz received a less-than-warm welcome at a breakfast of the Florida delegation early today, the Sun Sentinel reported. Some delegates, likely Sanders' supporters, reportedly booed and protested her appearance. Meanwhile, her supporters attempted to drown out protesters by applauding and yelling "Deb-bie!"
State Senator Eleanor Sobel, a Clinton supporter, derided the protesters as "not real Democrats".
"They were rude, disruptive and obnoxious. They should have stopped screaming and let her speak," Sobel said. "I think the Bernie people can't get over that they lost. They're sore losers, so they're picking on Debbie."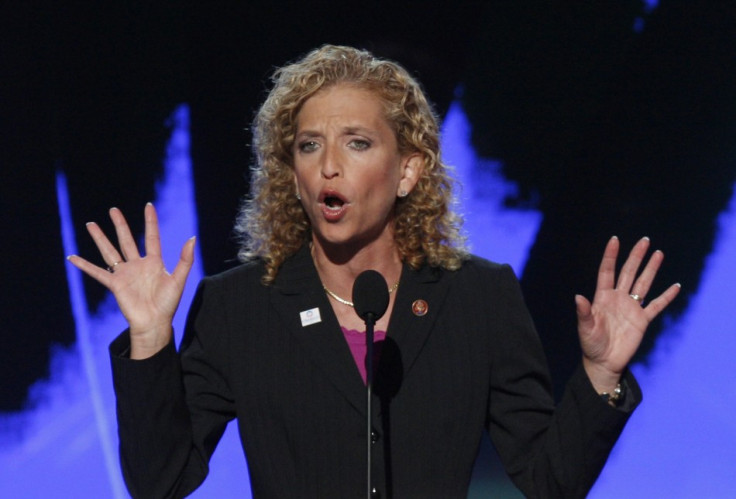 Meanwhile, Sanders applauded the Florida congresswoman's resignation, saying it would "open the door" for other leaders to take over. "Her resignation opens up the possibility of new leadership at the top of the Democratic Party that will stand with working people," he said. However, he was booed minutes later when he called on his supporters to vote for Clinton and her new running mate, Virginia Senator Tim Kaine.
"We have got to defeat Donald Trump. We have got to elect Hillary Clinton and her vice presidential running mate Tim Kaine," Sanders urged his supporters. "Trump is a danger for the future of our country and must be defeated."
The first night of the DNC will feature several speakers, including DREAMer Astrid Silva, Vermont Senator Bernie Sanders and First Lady Michelle Obama.