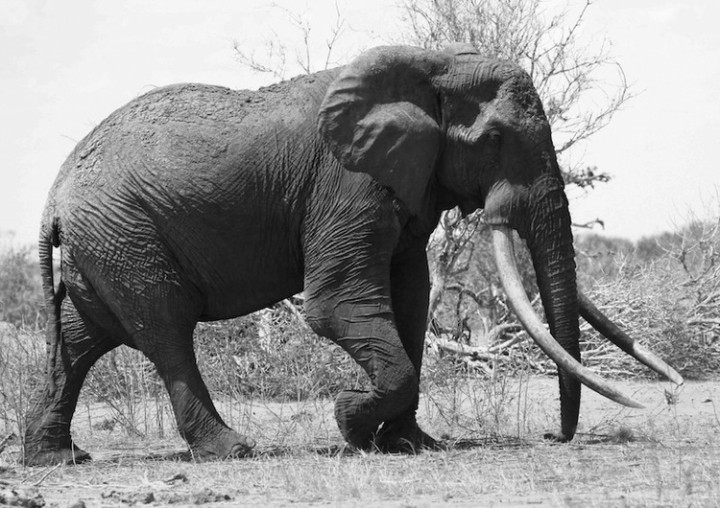 Satao, the world's biggest elephant, has been killed by poachers with a poison-tipped arrow in Kenya sending shockwaves among the wildlife community.
The elephant was killed for its long tusks as the poachers had chopped off its entire face after killing it.
Satao was one of the last few great elephants whose tusks reach up to the ground, and was seen as having the potential to breed bull elephants of its kind.
"With great sadness, we report the death of Satao, one of Tsavo's most iconic and well-loved tuskers. This magnificent elephant was widely known in Tsavo East National Park, where he was observed with awe by many thousands of Tsavo's visitors over the years. No longer will Tsavo and Kenya benefit from his mighty presence," the Tsavo Trust said in a release.
The carcass of the elephant was found in a swamp in the Tsavo East National Park on 2 June and it was last seen alive on 19 May.
Authorities were able to identify the tusker by its huge bulk and cut-free ears.
The elephants are known as "great tuskers" as their ivory reaches up to 45 kg on each side, making them much sought-after by poachers.
A blog post by wildlife filmmaker Mark Deeble read: "I am appalled at what that means – that the survival skills that the bull has painstakingly learnt over half a century have been rendered useless by the poachers' use of mass-produced Chinese goods; GPS smart-phones, cheap motorcycles and night vision goggles."
"I think the old bull knows that poachers want his tusks, and I hate that he knows. More than anything, I hate the thought that poachers are now closing in on one of the world's most iconic elephants."
According to the Kenya Wildlife Service, at least 100 elephants have been poached in the African country so far this year.