Satellite images show North Korea could be preparing for powerful missile test from submarine, US think tank says
The submarine is said to be capable of testing missiles larger than North Korea's KN-11 SLBM tested in August.
North Korea's Kim Jong-un regime could be prepping up for a fresh and more powerful ballistic missile test from a submarine, according to some recent satellite images studied by a US think tank.
The GORAE-class experimental ballistic missile submarine is capable of testing missiles larger than North Korea's KN-11 submarine-launched ballistic missile (SLBM) tested in August, 38 North, the think tank said in a recent report.
The satellite images were reportedly taken from above North Korea's Sinpo South Shipyard on 9 December. The think tank noted that the images indicated that a camouflage netting over the submarine was removed and there were supplies or equipment lying behind the vessel, which could mean it "may have recently been at sea or is preparing to go to sea in the near future".
Experts from the think tank who analysed the satellite images suspect that preparing the submarine to be put to sea could mean an impending missile test. "Imagery from December 9 does indicate that work on the western protective berm [or a temporary embankment], which began in February, is now complete with a higher, more substantial, berm in place. This reconfiguration will allow the stand to test missiles with engines larger than the KN-11 SLBM last tested in August," the think tank said in its report dated 19 December.
However, it added that there could be other reasons for the submarine to be put to sea like certification of personnel or validation of repairs.
The think tank further said that there were strong indications that a shipbuilding programme was underway at the location.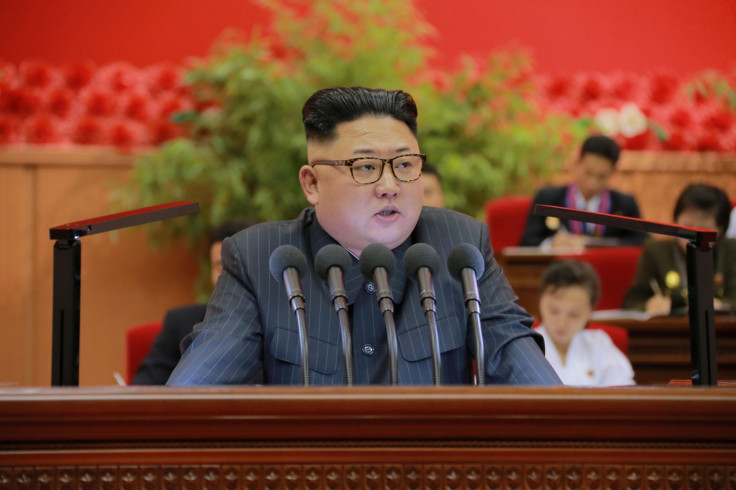 "During the past four months, the rail-mounted gantry cranes and transfer table at the construction hall parts storage yard continue to be repositioned. Furthermore, the contents of the storage yard have also continued to change. These two developments suggest that there is either internal construction work underway on the halls or a shipbuilding programme has begun," the report stated.
It cautioned that if a shipbuilding programme is indeed underway, it could mean that the reclusive state "has commenced construction of a new submarine to carry ballistic missiles", but there were no clear indications as yet.
© Copyright IBTimes 2023. All rights reserved.