Several 5,000 North Korean won currency notes carrying anti-Kim Jong-un messages were found scattered across the streets in a city in the reclusive state's North Hamgyong province, in what is being seen as evidence of growing dissatisfaction among the general populace against the regime.
There were also reports of leaflets and graffiti found in Ryanggang province's Pochon county and North Hamgyong province's Chongjin city that were also carrying messages criticising the incumbent North Korean leader.
The two incidents came to light around the same time in late November and early December and is being suspected to be a coordinated effort against the Kim Jong-un regime. "It appears that the intention is to simultaneously criticize the Suryong (Kim Il Sung) and the Supreme Leader (Kim Jong Un). Getting caught would invite extreme punishment for the perpetrator, as the individual and three generations of their family would be put to death for political crimes," a source in Ryanggang province told the Daily NK.
Kim, the supreme leader of the Democratic People's Republic of Korea (DPRK), has been leading the country for the past five years. His reign was dominated by aggressive nuclear and missile programmes that invoked strong criticism and tighter sanctions from the United Nations and other countries.
"Overthrow Kim Jong-un" and "punish Kim Jong-un" were scribbled on the 5,000 won bills and scattered across the streets in downtown Hoeryong city, North Hamgyong province, another source from the province told the online publication.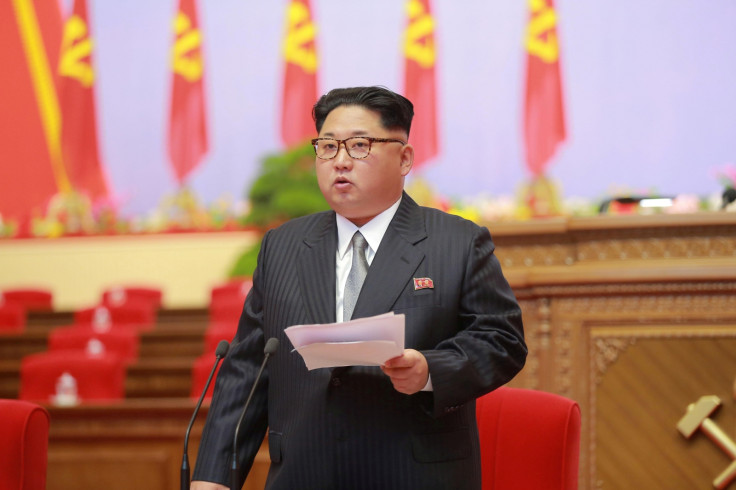 The source added: "The person used a ballpoint pen to scrawl the messages over the image of Kim Il-sung." Kim Il-sung is the grandfather of Kim Jong-un and is the former supreme leader of the country. Kim Il-sung ruled North Korea for more than four decades since its establishment in 1948. He died in 1994.
"Immediately upon discovering the bills, municipal State Security Department officers were mobilised to swiftly and discreetly collect the evidence," the source said about the authorities' response to the incident.
The source also said there have been similar incidents in the past, but this was the first reported incident when currency bills were used and involved defacing the image of the country's first supreme leader.
A separate source in North Hamgyong province reportedly told the publication that the State Security Department "secretly mobilised intelligence officers" to investigate the incident, who were interrogating residents and conducting handwriting analyses. "...but word is that they have not been able to apprehend the culprit yet", the source noted.