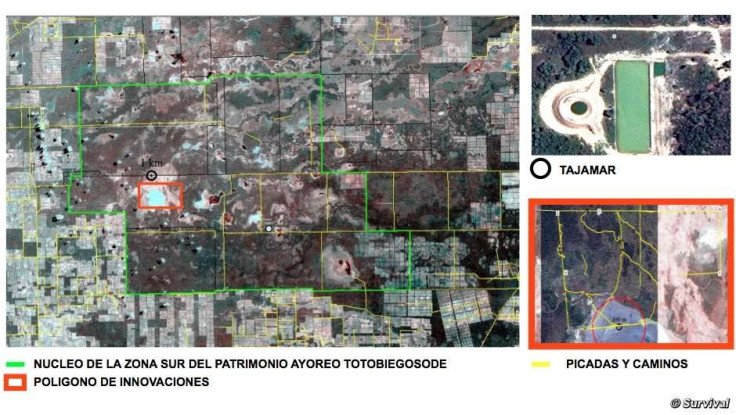 Satellite images of a newly constructed reservoir have exposed the "secret agenda" of a ranching firm in Paraguay to clear the nearby forest area that belongs to the uncontacted Ayoreo tribe.
Ayoreo tribe is a native ethnic group living in the Gran Chaco area in Paraguay and combine a hunter-gatherer lifestyle with farming, depending on the season of the year.
Of the several different sub-groups of Ayoreo, the most isolated are the Totobiegosode. Though they have been forced out of the forest since 1969, some of them still avoid all contact with outsiders.
It is a common pattern in the Chaco region wherein landowners first build large water containers before clearing tracts of forest for livestock.
The construction of the reservoir by the Argentinian company Carlos Casado leave the tribe members in immediate danger as they mainly rely on the forests for living and survival.
This move by the ranchers came after an earlier attempt to sign a "friendly agreement" with the leaders of the Ayoreo-Totobiegosode tribe allowing the ranchers to construct a road through the middle of the Indians' land.
However, the leaders refused to agree with the terms following which the ranchers allegedly forged their signatures and sent the "agreement" to government officials.
To oppose this, members of the Ayoreo organisation OPIT called on Paraguay's Ministry of Environment to prevent the intrusion and take immediate steps to halt the construction activities.
"'Water reservoirs in the Chaco signal one thing - the arrival of the bulldozers. There is no question that as cattle farms expand and forests are destroyed, uncontacted Ayoreo will disappear. This pattern has to stop," said Survival's Director Stephen Corry.