Saudi Arabia: Women Finally Allowed to Ride Bikes - as Long as Male Relative Present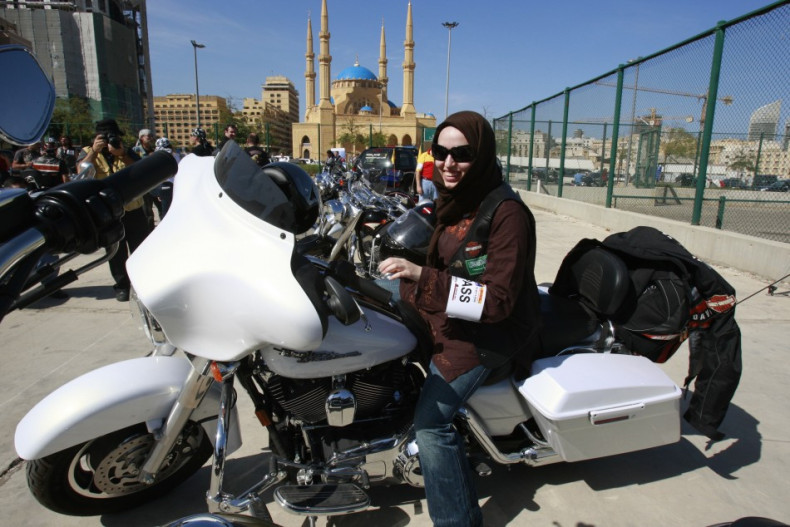 Saudi Arabia has lifted its ban on female cyclists, saying they are now allowed to ride bicycles and motorbikes in designated areas.
The Saudi newspaper Al-Yawm said an anonymous official from the kingdom's religious police has made it legal for women to ride bikes, but only in restricted recreational areas.
They must also be accompanied by a male relative and dressed in the full Islamic abaya.
According to the official, women will be allowed to ride bikes "only for entertainment" and should not use them as a means of transport.
Women should also avoid riding bikes where young men gather in order to "avoid harassment".
Saudi Arabia follows a conservative interpretation of Islam that bans women from driving. Under previous laws, they had been banned from using bicycles and motorbikes as part of this ruling.
Ali al-Zahrani, spokesman for the Eastern Province Traffic department, said traffic officials were not consulted before the ruling: "Our concern is the positive traffic culture, and full compliance with traffic rules and regulations by all drivers and riders."
Samia al-Bawardi, head of a non-governmental organisation for car crash victims, added: "Wearing abayas [and erratic driving] could result in terrible accidents."
More freedom?
It is unclear what has prompted the ban on women cyclists to be lifted.
However, the shift is one of several that give women in Saudi Arabia more freedom. In 2011, King Abdullah allowed women to run for office and they will be able to vote in municipal elections from 2015.
Fawzia al-Bakr, a women's rights activist and professor at King Saud University, told Time magazine: "Abdullah has a strong desire to see women advance in Saudi. He wants them to work, he has given them scholarships [to Western universities], and now, with the Shura, he is tackling the most difficult issue in our society today: segregation.
"If you can get rid of segregation, then most of our problems will be solved."
However, other recent laws suggest authorities are working to further segregation in the country.
In January, labour minister Adel Faquh ordered shops that employ both men and women to build walls at least 1.6m high in order to separate the sexes.
The move was confirmed by Abdullatif al-Sheik, the head of the Commission for the Promotion of Virtue and Prevention of Vice.