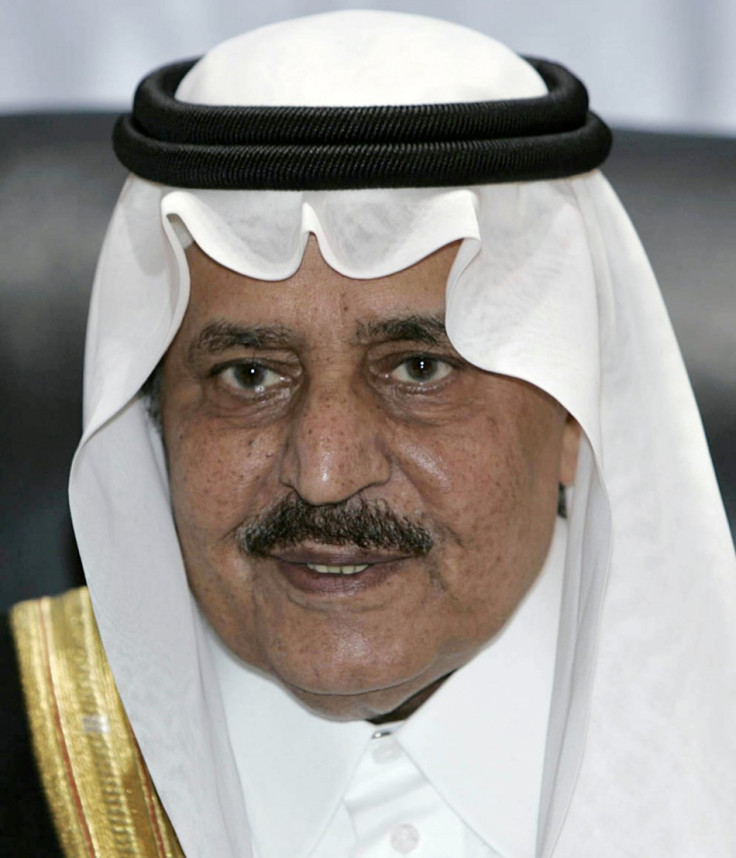 The funeral of Saudi Arabia's Crown Prince Sultan on Tuesday set the stage for the nomination of a new heir, widely expected to be interior minister Prince Nayef, at a time where the Kingdom has seen increasing demand for reforms.
The body of Sultan, who died of colon cancer in New York on Saturday, was flown back to Riyadh on Monday, and was welcome by a large crowd which included King Abdullah and other members of the Saud ruling family.
Funeral prayers will be held for the prince in mosques across Saudi Arabia and are set to take place after the Islamic afternoon prayer, when Sultan's body will be taken for burial.
Foreign dignitaries, including U.S. Vice-President Joe Biden, foreign ministers from various Middle East countries and members of European and Gulf royal families are expected to visit Riyadh to pay condolences to King Abdullah.
Iran has also announced it is sending its foreign minister to Riyadh, a sign seen as Teheran's efforts to ease tensions following allegations that Iranian agents had planned to kill the Saudi's ambassador to Washington.
Iran has dismissed the accusations as baseless, but the accusations angered the Kingdom.
The death of Crown Prince Sultan has led many to question who will be named as the heir to the throne.
The world's top oil exporter has avoided the level of protests reached in the Arab Spring countries, but increasing demands for reform have shown the need to reconcile the regime's traditional and conservative stance with the modern and more liberal aspirations of a new generation.
Social reforms have also been accompanied with a demand for more liberal economic policies, but despite King Abdullah's efforts to create more jobs by liberalizing markets and balance the views of religious hardliners with those of pro-reformists activists, public discontent is still present.
The Shia minority has also been more vocal in recent months and complained of widespread discrimination.
In view of the domestic political situation, analysts have said that the death of Crown Prince Sultan, who also acted as defence minister, might be followed by a cabinet reshuffle.
Saudi Arabia holds a predominant role in the Muslim world, and has gained a strong influence through its guardianship of some of Islam's holiest site in Mecca and Medina, however it has recently found itself in the middle of a very turbulent region.
With protests in neighbouring countries calling for leaders to step down, and the increase of tensions with Iran, the country needs a leader who can assure stability.
At the post of interior minister since 1975, Prince Nayef is credited with Saudi Arabia's relative success at curbing radical Islamist terrorist groups, since despite a series of al-Qaeda led attacks in 2003 and 2005, the local branch of the organisation appears to have been severely weakened.
Prince Nayef is on the other hand perceived by Saudi liberals as an anti-reform conservative, especially on issues such as political reforms or women and religious minorities' rights.
Some have also accused the minister of arbitrary imprisoning dissidents of the regime, including liberals or religious radicals.