Saudi Arabia: Bus driver killed in crash carrying British pilgrims to holy site of Medina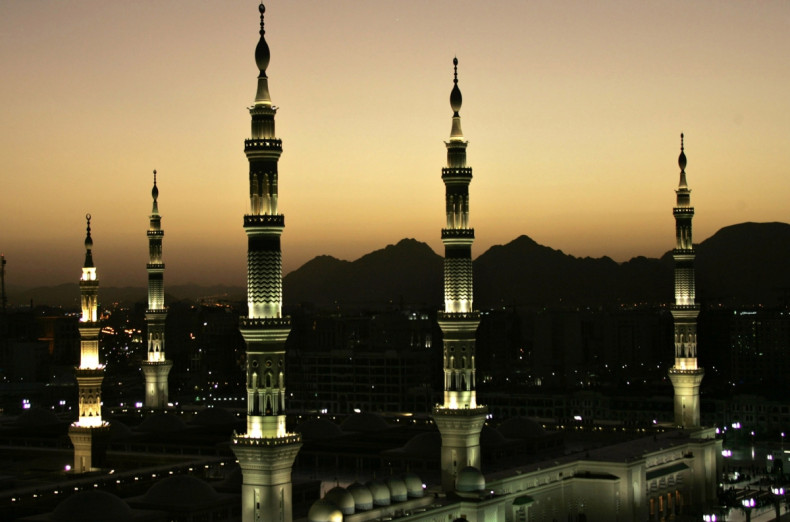 British nationals were injured in a coach crash near the city of Mecca, with the driver of the coach killed in the accident. He is believed to be either a local, anEgyptian or Yemeni. The trip was organised by a Blackburn firm for Hajj pilgrims.
The incident happened in Rabegh, 55 miles north of Jeddah, around 3am local time, with the coach carrying around 40 passengers. A Foreign and Commonwealth Office spokesman said: 'We can confirm there was an accident involving a bus carrying British pilgrims on their way to Medina.
"We are liaising with Saudi authorities and a team from the British Consulate in Jeddah are on their way to the area to provide assistance to the individuals."
Rashid Mogradia, chief executive at the Council of British Hajjis, said: "A truck on the opposite side of the road has veered into the path of the coach causing a collision which has sadly killed the driver.
"A number of British pilgrims are being treated in hospital.
A company spokesman for Sadat Tours said some passengers had suffered minor injuries, with several kept overnight in hospital. Most of the others were already continuing their journey on to the next destination. The group had completed the pilgrimage to Mecca and were next visiting Medina, considered the second holiest city in Islam, after Mecca. It contains the tomb of the Prophet Muhammad.
Cllr Mohammed Khan, leader of Blackburn with Darwen Council, said members of his family were travelling with Sadat Tours, but were not on the coach which crashed.
"My daughter was travelling with that group so it was a very worrying morning," he said.
"The group have three of four coaches and we managed to get in touch with her and they had heard about the accident but were on a different coach.
"It is another tragedy during the Hajj period with the driver passing away and my thoughts and prayers are with his family.
"Thankfully it seems that everyone from Blackburn who has booked with the group is safe and well.
"I've been on that journey before. It is a very, very busy road.
"The last time I did it I was in the back of a taxi saying 'God help me' because it was so dangerous," Khan told the Lancashire Telegraph.