Hajj disaster: Iran's Ayatollah demands apology from Saudi Arabia over stampede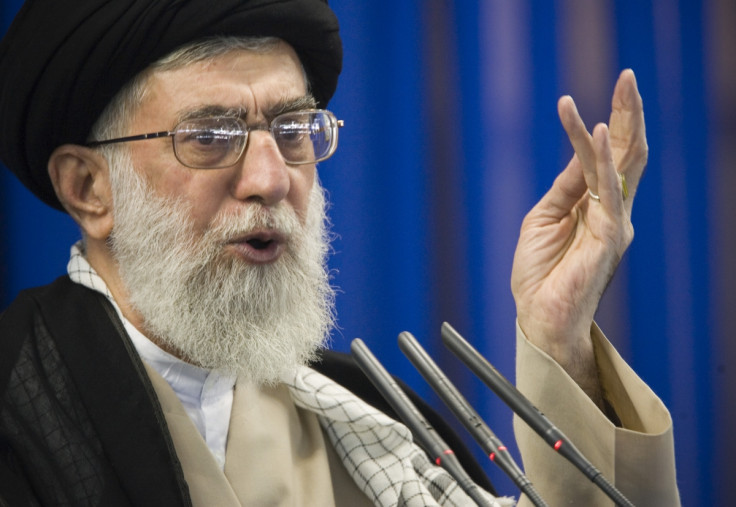 Iran's supreme leader has called for Saudi Arabia to apologise for a stampede during the annual Hajj pilgrimage in the holy city of Mecca that killed 769 people. Iran has been strongly critical of the Saudi government following the tragedy, in which 140 Iranians lost their lives, with Iran's President Hassan calling for an investigation into the incident at the UN General Assembly meeting in New York on Saturday, 26 September.
Saudi Arabia said that Iran should not "play politics" with the issue, but Iran's Ayatollah Khamenei – the country's head political and religious leader – called for an apology from Saudi authorities. "This issue will not be forgotten and the nations will pursue it seriously," Ayatollah Khamenei said. "Instead of accusing this and that, the Saudis should accept the responsibility and apologise to the Muslims and the victims' families," he added.
"The Islamic world has a lot of questions. The death of more than 1,000 people is not a small issue," he said, citing claims by Iranian officials that the death toll is higher than that Saudi Arabia has admitted to.
Saudi Arabia's head of the central Hajj committee, Prince Khaled al-Faisal, has blamed the crush which occurred in the Mina area on the outskirts of Mecca, on "some pilgrims with African nationalities".
On Sunday, 27 September, Saudi Arabia's Foreign Minister Adel al-Jubeir, said in New York that "This is not a situation with which to play politics. "I would hope that the Iranian leaders would be more sensible and more thoughtful with regards to those who perished in this tragedy and wait until we see the results of the investigation."
Saudi King Salman has ordered a safety review into the disaster. The conservative Islamic kingdom's most senior cleric, Grand Mufti Sheikh Abdul Aziz bin-Abdullah al-Sheikh, through claimed the stampede, in which 934 people were also injured, was "beyond human control" and was a matter of fate.
Sunni Saudi Arabia and Shi'ite Iran are regional rivals, clashing on issues including the Syrian civil war and the conflict in Yemen.
© Copyright IBTimes 2023. All rights reserved.