The Foreign and Commonwealth Office (FCO) says it is "urgently seeking information" about the whereabouts of some 160 British Muslims who haven't been heard from since Thursday's Hajj disaster in which 717 people died. The groups were in four groups of around 40 each, all from Wales.
According to Rashid Mogradia from the Council of British Hajjis some 20,000 British Muslims made the pilgrimage to Mecca in 2015. Two groups from Cardiff have been contacted, but phones are not connecting to anyone from a third group. Two groups from Newport and one from Swansea have also lost touch.
Head of the Muslim Council of Wales Saleem Kidwai told Wales Online: "I have spoken – not directly, but indirectly – to one group leader from Cardiff who has rung his family and said his group is okay and he's okay. Obviously family and friends are very concerned – very anxious because they're not getting any connections. They are trying numbers and they're not getting through. The network has been blocked or something. We don't know yet."
Britrish officials are visiting hospitals in Saudi Arabia in a bid to find out more. In a Tweet the FCO said: "If you are worried about friends and family involved in the crush near #Mecca call 020 7008 1500."
Altogether 717 people died in Thursday's stampede, which came two weeks after 111 people died when a giant crane crashed through the roof of the Grand Mosque. An investigation into Thursday's tragedy has been ordered by the King.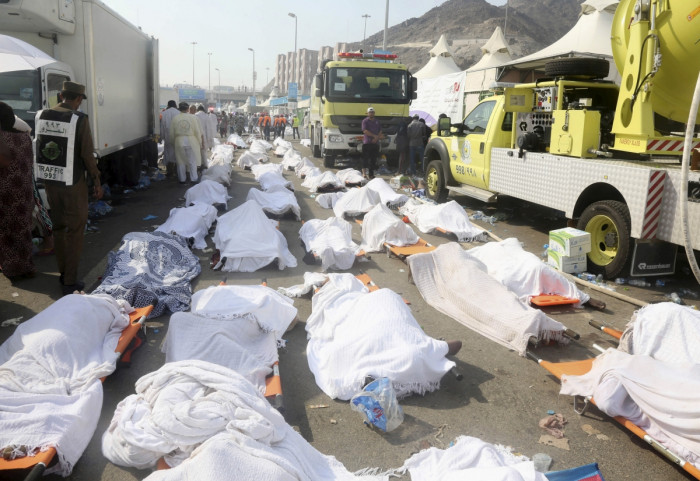 Anger is growing at the tragedy, the latest in a line of major disasters to affect Muslim pilgrims going to Mecca - one of the five pillars of Islam. In 1990 1,400 people suffocated in a tunnel and in 1994 271 died. 251 died in 2004 and 346 pilgrims were killed in the same area in 2006. British Muslim leaders have called for compulsory safety training for anyone attending the Hajj.