Saudi Arabia: Religious Police Expel Men from Festival for Being 'Too Handsome'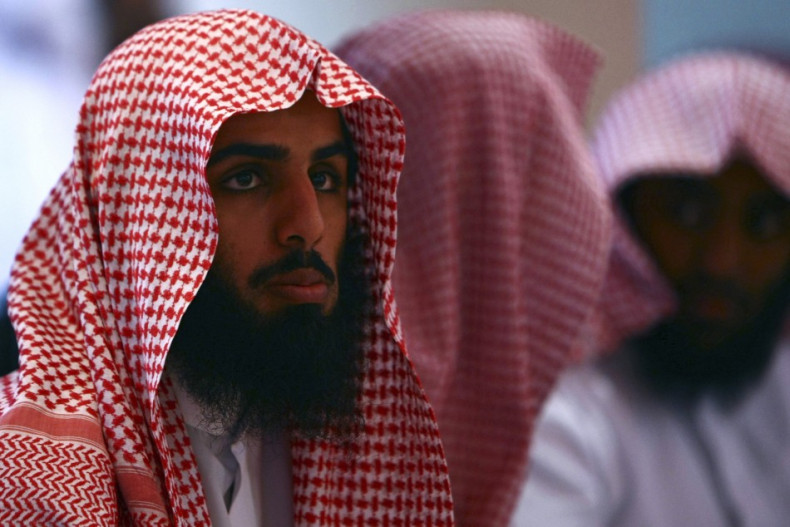 An annual culture festival in the Saudi Arabian capital Riyadh had to be stopped when a group of delegates from the United Arab Emirates were expelled for being too good-looking.

According to an official at the Janadriyah festival, quoted by Emirates 24/7, "three Emiratis were taken out on the grounds [that] they are too handsome and that the [festival] commission members feared female visitors could fall for them.
"The festival's management took urgent measures to deport the three to Abu Dhabi."
The UAE's stand at Janadriyah has also been forced to clarify why a religious policeman stormed the stand before being forced out by members of the Saudi national guard.
A statement from the UAE delegation said the religious officer, a member of the Commission for the Promotion of Virtue and Prevention of Vice, was attracted by the presence of an Emirati female artist at the stand.
Though the female artist was not identified, it is said that her presence was not previously arranged and that she had come to the UAE pavilion by "coincidence."
"Her visit to the UAE stand was a coincidence as it was not included in the programme which we had already provided to the festival's management," Saeed Al Kaabi, head of the UAE delegation to the festival, said in a statement according to the report.
Earlier this week an investigation into a video from the Janadriya festival, published on YouTube, was ordered by the commission chairman Abdul Latif Al Shaikh.
The video showed Saudi National Guard members escorting out the religious police from the UAE pavilion at the festivities.
Earlier reports had suggested the religious officer was removed from the UAE pavilion because he tried to stop a folkloric show performed by young Emiratis, claiming that it was "un-Islamic".
The National Festival for Heritage and Culture at Janadriyah, showcasing the cultures and traditions of Saudi Arabia, began on 3 April at the outskirts of Riyadh and continues for 17 days.