The Saudi Arabian stock market, like the country itself, has been used to operating under strict rules ordained by the country's ruling elite, meaning it has remained off limits to foreign investors.
But on 15 June, a small part of that conservatism will be done away with when Saudi Arabia opens its $590bn (£384bn, €523bn) stock market to direct foreign investment for the first time. The oil-rich country will allow large institutions to invest in one of the last major bourses to have remained shut to international investors.
It is a sign of change in a nation that has remained largely closed off from the rest of the world both politically and economically.
Stock market reform, spoken about for decades, is one of the legacies of the late King Abdullah bin Abdulaziz Al-Saud. Gradual social reforms, such as allowing women to vote in municipal elections, were coupled with economic ones under his modernising influence.
The changes coming in on 15 June, announced by the Saudi Capital Market Authority, are aimed at exposing domestic firms to transparency and financial discipline, traits associated with listed firms in more mature markets. Observers also point to an attempt to diversify the economy beyond oil and create employment.
'New business ventures'
Tara Smyth, head of investments for the Middle East at JP Morgan, said: "Opening the Saudi Arabia market to foreign investors will be more than just an inflow of funds, it will lead to a general shift of attention to Saudi companies and potentially lead to new business ventures and further integration of Saudi businesses into international markets."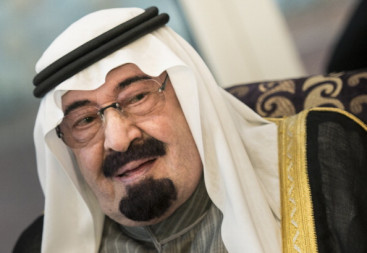 The Saudi stock market, also known as the Tadawul, is the biggest in the Middle East. It boasts petrochemical and banking giants that investors will be keen to tap.
Stocks such as Saudi Basic Industries Corp, the world's largest petrochemical company, and oil tanker and freight ship giant National Shipping Company of Saudi Arabia will be attractive propositions. Moreover, Saudi companies offer stable dividends backed by strong profits.
However, experts are cautioning it will not be a case of radical change overnight. Hedi Ben Mlouka, chief investment officer at the Duet Frontier Fund, said: "There will not be a complete opening up of the market to international investors on day one. The process will be gradual. Some restrictive rules remain, such as companies' foreign ownership limits."
Mlouka said "the direction of movement" is very clear. He added: "As more of the rules are relaxed and more players enter the market we'll see more passive money being invested in Saudi Arabia. This trend will be positive for investors generally, given that Saudi is one of the most sophisticated frontier markets."
Alongside abundant oil and cash reserves, Saudi Arabia has population growth and the highest level of consumption in the Middle East.
Which stocks will be attractive?
Alongside the obvious oil linked firms and financial institutions, savvy investors will be looking at companies such as Saudi Telecom Company, the largest mobile firm in the Gulf. Experts also believe healthcare will offer one of the best opportunities.
Mlouka said: "Foreign investors will want to invest in secular themes unique to frontier markets like Saudi Arabia. One example is healthcare, where significant government spending is stimulating the private healthcare sector, giving investors sizeable opportunities.
"Medical insurance take up is well below regional peers at 27% of the general population – providing significant headroom for further growth in private healthcare as the pool of residents accessing healthcare facilities increases."