Islamic State claims responsibility for suicide bomb attack on Saudi mosque killing 15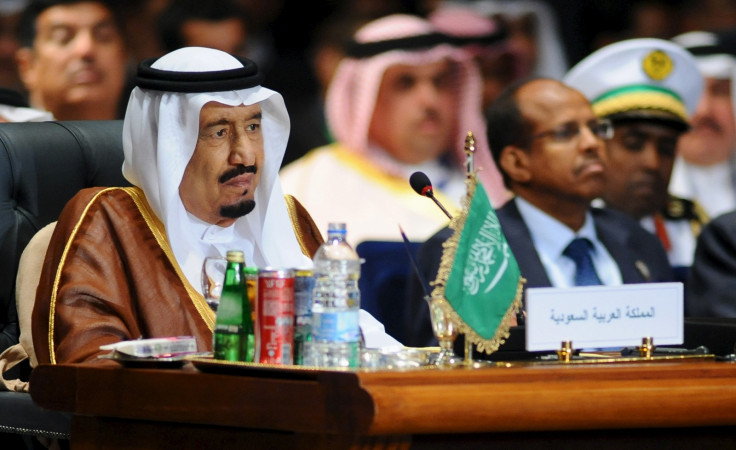 The Islamic State has claimed responsibility for a suicide bomb attack on a mosque in the Saudi Arabian city of Abha that left at least 15 people dead.
The bomber detonated an explosive as security forces in the Tawari neighbourhood performed noon prayers. More than 30 people were injured in the blast, according to reports from the scene.
تنظيم الدولة الاسلامية يتبنى تفجير #عسير على قوات الطوارئ التابعة للأمن السعودي #السعودية pic.twitter.com/nB1XC0hPz0

— خبر عاطل (@3awatel) August 6, 2015
A security spokesman for the Saudi Ministry of the Interior confirmed the deaths of at least 10 special emergency forces members to news source Alhakea.
The spokesman later told the AFP that "more than 13" security forces members died. Those targeted were members of a SWAT unit, the spokesman said. Later reports said that 15 people died in the attack.
The remains of a suicide belt were reportedly found at the scene. In a message posted online late Thursday, an Islamic State affiliate group in Saudi Arabia claimed responsibility for the bombing. Photos from the scene of the attack have also emerged.
Islamic State (Isis) jihadists have kept Saudi Arabia on alert recently as a series of attacks that killed police and members of the Shiite minority in the country have been attributed to them.
حسبنا الله ونعم الوكيل. استشهاد 17 وإصابة أكثر من 30 من قوات الأمن وهم يؤدون صلاة الظهر في #أبها #تفجير_طوارى_عسير pic.twitter.com/jgwa8SyaZT

— Shehab Najjar (@shehabnajjar) August 6, 2015
© Copyright IBTimes 2023. All rights reserved.