Ali Mohammed al-Nimr: Father of condemned Saudi man appeals to Cameron to save his son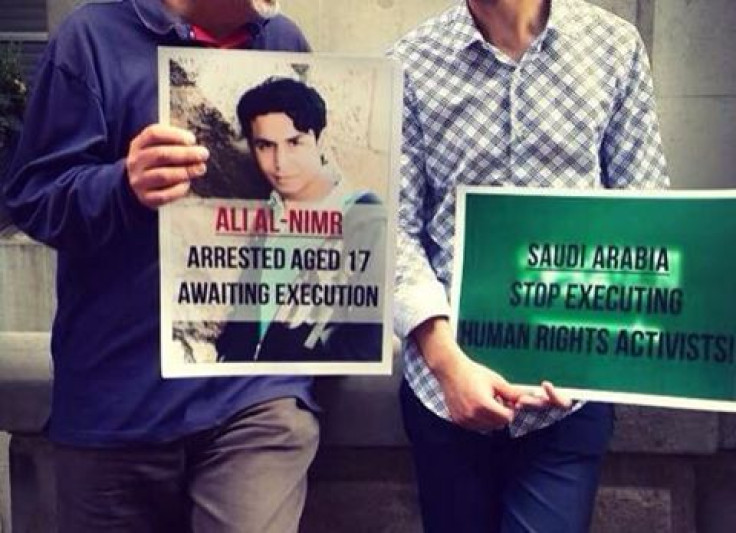 The father of a Saudi man sentenced to death by beheading and public crucifixion has indicated that an intervention by David Cameron could keep his son alive. Ali Mohammed al-Nimr, 21, was 17-years-old when he was arrested for engaging in anti-government protests in 2012.
Al-Nimr's father, Mohammed, said that his son is one of eight men condemned to death and maintained that Ali is "completely innocent" of the charges against him. Earlier this week, Prime Minister David Cameron said Britain had voiced concerns over the al-Nimr case with Saudi authorities, but admitted that he had not personally raised the issue, but would do so if the opportunity presents itself.
Speaking to Channel 4 News on 8 October, Mohammed al-Nimr said: "I heard that Cameron has spoken about my son's case. I see this a positive step. Our two countries have a warm and friendly relationship, so I expect this will lead to a good outcome. I hope that Cameron's intervention will have a positive effect on the Saudi royal family."
He added: "I want to thank Mr Cameron and the international community. I know we are all good friends so I believe that all these calls for my son's release will be very welcome.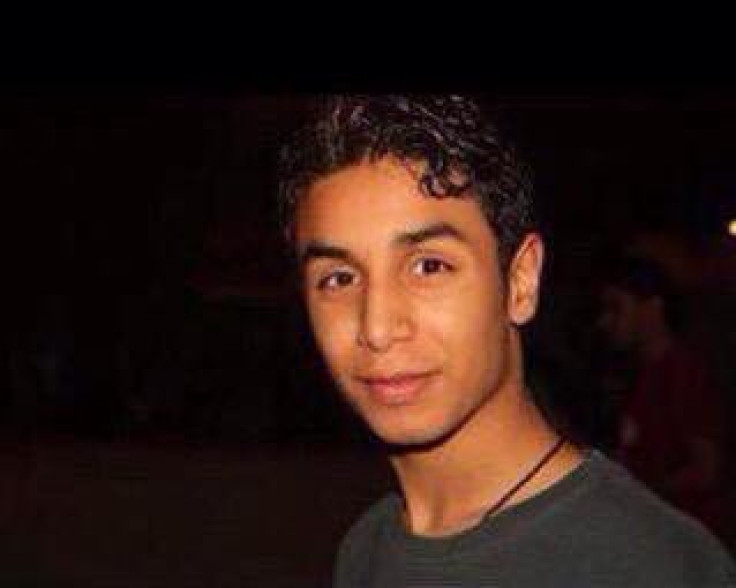 Ali Mohammed al-Nimr faces death by crucifixion for alleged participation in anti-government protests
Facebook
"Mr Cameron is a father too, so I know he understands what I am going through. I am so grateful to him and everyone else in the world who has campaigned on behalf of my son. I hope the matter can be resolved in a peaceful manner." Al-Nimr said that he had last seen his son a fortnight ago and that he is now in solitary confinement.
Saudi state media reported that Ali Mohammed al-Nimr was culpable in a long and diverse set of crimes, including sedition, breaking allegiance to the king, rioting, using petrol bombs against security patrols, robbing a pharmacy and more. The al-Nimr case has sent shockwaves around the world, given the severity of the penalty (although execution is rampant, crucifixion is rare and is intended to serve as a deterrent to others) and human-rights group Reprieve has said that he was tortured into signing a forced confession.
On 7 October, the Saudi Embassy in London issued a statement in response to the uproar by the international community. It read: "The judiciary is an independent body and the Kingdom of Saudi Arabia rejects any form of interference in its internal affairs and any impingement on its sovereignty or the independence and impartiality of its judiciary." In 2013, Saudi Arabia obtained a seat on the UN's Human Rights Council (UNHRC), one of the organisation's most influential bodies. In an interview with Channel 4's Jon Snow on 6 October, Cameron was rattled when questioned about Britain's "squalid" secret deal with Saudi Arabia to ensure both countries were elected to the UNHRC.
"We have raised this as a Government. The Foreign Secretary has raised this, our embassy has raised this, we raise this in the proper way," Cameron said. "I will look to see if there is an opportunity for me to raise it as well. We oppose the death penalty anywhere and everywhere and we make that clear in all of our international contacts," he added. Cameron also said that the oil-rich Gulf country is a key ally as it shares intelligence which is vital in keeping the UK safe. Consequently, the UK's relationship with Saudi Arabia would not be downgraded.
According to the website of the Officer of the High Commissioner for Human Rights (OCHCR), when deciding membership, "the General Assembly takes into account the candidate States' contribution to the promotion and protection of human rights, as well as their voluntary pledges and commitments in this regard." In a Labour conference speech, opposition leader Jeremy Corbyn called on Cameron to personally intervene in the case.
© Copyright IBTimes 2023. All rights reserved.