A Burmese woman has been publicly beheaded in the holy city of Mecca, sparking condemnation of Saudi Arabia's human rights record.
Laila Bint Abdul Muttalib Basim, who resided in Saudi Arabia, was dragged through the street and held down by four police officers as she was executed by sword on Monday (12 January).
The woman had been convicted of the sexual abuse and murder of her seven-year-old step-daughter.
She was struck three times with the sword as she protested her innocence screaming: "I did not kill. I did not kill."
The execution was videoed and has now been removed by YouTube as part of its policy on "shocking and disgusting content."
Responding to criticism the Saudi Ministry of the Interior issued a statement defending the punishment, adding that the authorities believed the sentence was warranted due to the severity of the crime.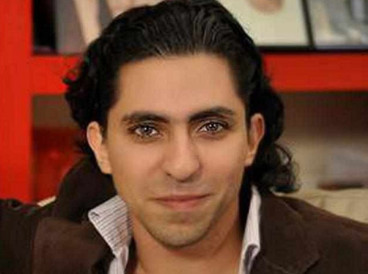 News of the beheading comes as Saudi blogger Raif Badawi was to receive the second set of 50 lashes today for insulting Islam, however it has been postponed on medical grounds.
He was sentenced to 1,000 lashes and 10 years in prison for creating the liberal, secular website, Free Saudi Liberals. He faces lashings every Friday for the next 18 weeks, until the sentence is completed.
His punishment began last week outside al-Jafali mosque in Jeddah after the Friday prayers.
Sarah Leah Wilson, the Middle East and North Africa director at Human Rights Watch, condemned the sentence saying: "Corporal punishment is nothing new in Saudi Arabia, but publicly lashing a peaceful activist merely for expressing his ideas sends an ugly message of intolerance.
"Saudi Arabia is showing a willingness to inflict vicious and cruel punishments on writers whose views it rejects."
Amnesty has launched a campaign to release the blogger.
In Saudi Arabia crimes including murder, rape, adultery and armed robbery, can carry a capital sentence which may be death by beheading, firing squad and stoning.
Seven people have been executed in Saudi Arabia in the first two weeks of 2015.