Saudi King Salman arrives in Indonesia with entourage, luxury cars and electric lifts
The king's official visit will see Indonesia and Saudi Arabia signing a pact to combat terrorism.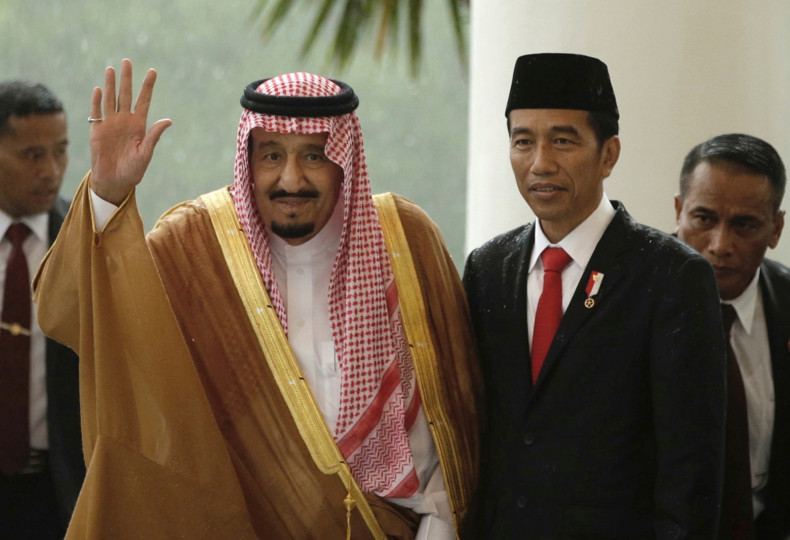 Saudi Arabia's King Salman bin Abdulaziz al Saud arrived in Indonesia on Wednesday (1 March) to kick start the longest leg of his one-month long rare trip across Asia. It is the first such visit by a Saudi king to the world's largest Muslim populated country since 1970.
The king's official visit will see Indonesia and Saudi Arabia signing a pact to combat terrorism. He is also set to embark on a holiday to Bali for five days and the trip has garnered much attention for the luxury goods he is taking with him.
According to media reports, King Salman arrived in the Indonesian capital, Jakarta, with 459 tonnes of luggage and equipments, including two Mercedes-Benz S600s and two electric lifts. While 63 tonnes were unloaded in Jakarta, the remaining 396 tonnes would be brought to Bali, according to airfreight firm PT Jasa Angkasa, which had been appointed to handle Salman's cargo.
The king met Indonesian President Joko Widodo at a military airbase in Jakarta, where he landed, and was escorted along a red carpet flanked by guards to a limousine.
The king was accompanied by an entourage of up to 1,500 people, including more than 700 delegates, 10 ministers and 25 princes. According to BBC, the freight firm said it took 27 flights to transport them all to Jakarta, while nine flights would take them to Bali.
Security has been heightened across Indonesia for Salman's trip, especially after several attacks over the last few weeks were blamed on supporters of Islamic State (Isis). The government has deployed at least 9.000 police forces and military for the 12-day visit, Reuters reported.
Images on the local media show hundreds of schoolchildren waving Indonesian and Saudi Arabia flags to welcome the king.
Salman is expected to meet religious leaders of the world's largest Muslim populated country, and also mark a visit to Southeast Asia's biggest mosque before heading to Bali.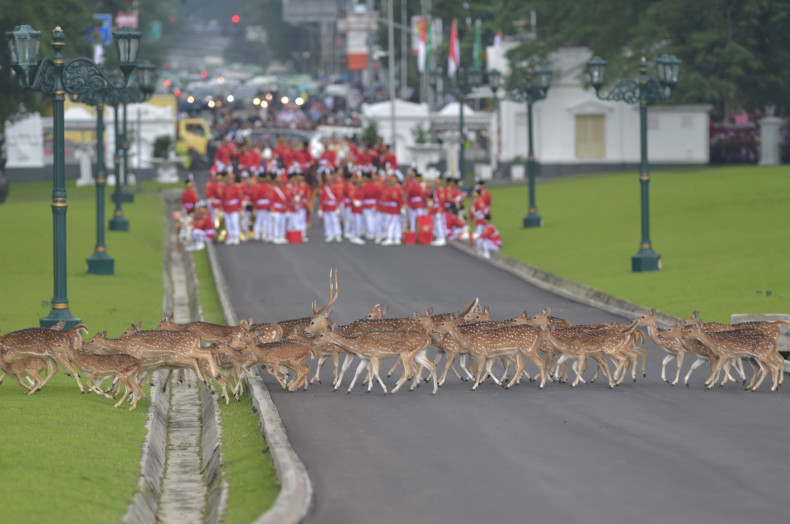 While the king's trip is said to be focusing on building cultural and religious ties between the two sides, Indonesia is also reported to be hoping to attract billions of dollars of investment from the Middle Eastern kingdom.
Salman, who started his Asia trip in Malaysia, is also scheduled to visit Brunei, Japan, China, Jordan and the Maldives.