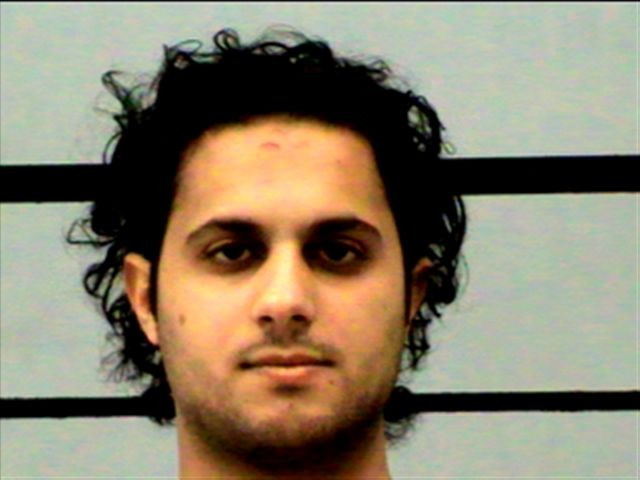 Jury selection is about to begin in the trial of Khalid Ali-M Aldawsari, a Saudi national who was arrested on charges of planning an attack on the US.
If convicted, the 22-year-old former Texas Tech University chemical engineering student could get prison term up to life.
Federal investigators found bomb-making materials including chemicals as well as beakers, flasks, wiring, a hazmat suit and clocks when they searched Aldawsari's West Texas apartment ahead of the arrest.
He was arrested on 23 February, 2011 and charged with attempted use of a weapon of mass destruction, revealed court records.
Aldawsari described his plans to attack the US in a handwritten journal in Arabic, which the investigators found from his residence. It was indicated that he was planning an attack on the US even before coming to America for studies.
According to court documents, Aldawsari wrote "time for jihad" in the journal. He also said he was influenced by the speeches of slain al-Qaida leader, Osama bin Laden.
Investigators suspect he was gathering information on targets such as dams, nuclear plants or the Dallas home of former president George W Bush. He also searched online how to pace bomb inside objects such as dolls and baby carriages.
The FBI was tipped off on Aldawsari's online purchases by the Burlington, North Carolina-based chemical company Carolina Biological Supply and shipping company Con-way Freight on 1 February, 2011. FBI agents immediately tracked his other online purchases.
Videos found in Aldawsari's computer showed Ayman al-Zawahri, al-Qaida's current leader, praising two individuals killed by "American crusaders" as "martyrs," according to an Associated Press report.
Two other videos explained how to prepare picric acid and how to use a cell phone as a remote detonator, the report said.
Investigators suspect that Aldawsari was planning to make TNP, a chemical explosive which has almost the same destructive capability as TNT.