Saudi Prince Alwaleed bin Talal supports James Murdoch for key role at 21st Century Fox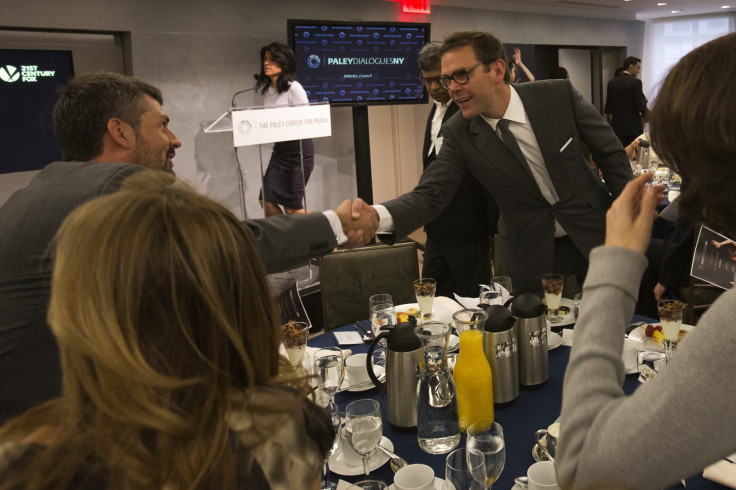 Saudi Arabia's Prince Alwaleed bin Talal is seemingly supporting James Murdoch for a bigger role at 21st Century Fox, where the son of media mogul Rupert Murdoch currently serves as a co-chief operating officer.
In an interview with Reuters, Alwaleed, a Murdoch family ally and one of Fox's top shareholders with a 6.6% stake, praised James' ability to grasp the digital world and understand how it is transforming the media landscape.
The billionaire prince's support along with acceptance from other shareholders would help promote James to a top post at Fox. At present, he shares responsibility with president Chase Carey. James is expected to takeover completely from Carey as early as the end of 2015, the news agency reported, citing a person familiar with the family's thinking.
The Murdoch family, which holds 39% of voting shares in Fox and News Corp, is also increasing support from other shareholders, the report added.
News Corp had earlier split its cable, broadcast and studio business under the name, Twenty-First Century Fox – a mammoth media company with a market value of $73bn (£48.9bn, €67.8bn).
James was criticised for his ineffectiveness in handling the phone hacking scandal at British tabloid, the News Of The World that was shut down, when he was in charge of News Corp's British newspapers.
After moving back to the US in 2012, James worked with Carey and other Fox executives to learn about the US media market and repair his damaged reputation.
Having emerged as a key figure in the media empire, James played an important role in the decision not to make a hostile bid for Time Warner in 2014.
In addition, he was instrumental in BSkyB's acquisition of Fox's stakes in Sky Deutschland and Sky Italia, creating a new pan-European pay TV company Sky, Reuters reported, citing people familiar with the matter.
© Copyright IBTimes 2023. All rights reserved.