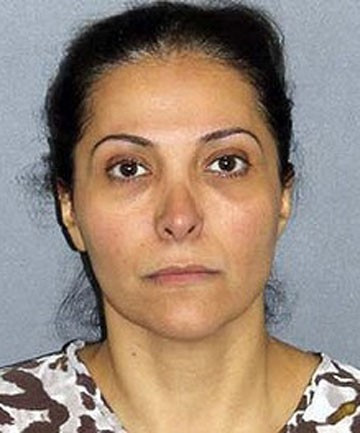 Meshael Alayban, a Saudi princess, allegedly imprisoned a Kenyan servant who was trying to walk out on the job in protest at harsh working conditions.
The defendant has been accused of human trafficking and freed on $5m (£3.3m) bail. The 42-year-old Saudi princess was being held at the Orange County jail in California.
Prosecutors asked the judge to set bail at £13.1m or deny it entirely, saying such a wealthy woman could be a flight risk and not turn up for her arraignment hearing on 29 July.
Her employee, who has not been named, had worked for the Alayban family in Saudi Arabia and had complained that she was forced to work excessive hours and paid only a small portion of the agreed salary.
On a trip with the family to the US, the princess took her passport and refused to return it when she complained about working conditions and asked to leave.
The 30-year-old plaintiff fled the Californian apartment where the family was staying and hailed down a bus to escape.
She told a passenger she was the victim of human trafficking and went to the police.
"This is certainly an example of forced labour," District Attorney Tony Rackauckas said.
"It's been 150 years since the Emancipation Proclamation, and slavery has been unlawful in the United States, and certainly in California, all this time, and it's disappointing to see it in use here," he said.
Defence lawyer Paul Meyer said the princess was not a flight risk. He said she had visited the US regulalrly since she was a child, owned properties in the States and had agreed to stay to face the allegations.
While free on bond, she must wear a GPS tracking device and cannot leave Orange County without court permission. She handed over her passport and was barred from any contact with the victim.
This is the first test case prosecuted in Orange County since voters approved a law last year for stricter penalties for human trafficking.
If convicted, the princess faces a maximum sentence of 12 years.
Prosecutors said she was one of the six wives of Saudi Prince Abdulrahman bin Nasser bin Abdulaziz al Saud.
"These people have lots of money, they think they're above the law," Ali al-Ahmed, director of the Washington-based Institute for Gulf Affairs, told ABC News.