Saurik Releases Cydia Substrate 0.9.5013 Update for iOS 8/iOS 8.1 Jailbreak: How to Install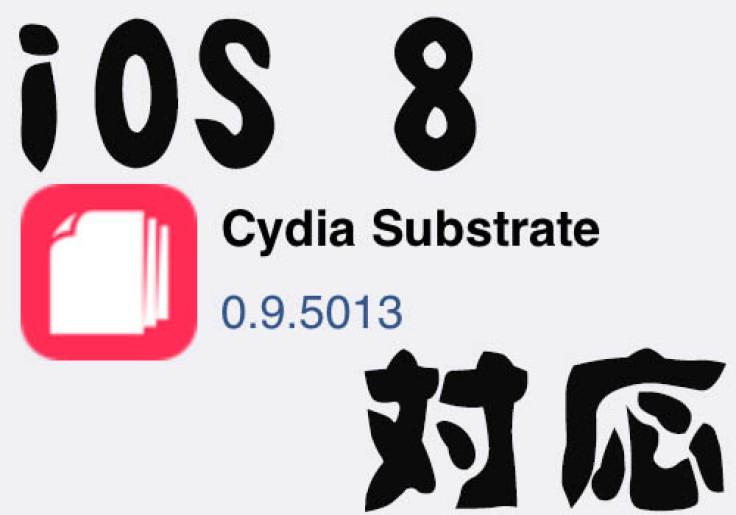 Jay Freeman (aka Saurik), the founder of Cydia Store has just rolled out the latest Cydia Substrate (0.9.5013 update), which brings iOS 8 compatibility to latest jailbreak tweaks and apps in Cydia.
In other words, those jailbreak tweaks and apps which run on Cydia Substrate can now be updated to work with iOS 8 as well.
iOS 8 users who have already jailbroken their devices and installed Cydia can now go ahead and install the Cydia Substrate 0.9.5013 via Cydia Store.
As iClarified reports, the latest version of Cydia Substrate does come with its own limitations such as the need to respring the device after every reboot before Cydia Substrate will load extensions.
The report adds that Saurik is currently working the Pangu team to release a stable fix for the respring issue.
Here is what Saurik had to say about the latest developments with the Cydia Substrate tools for Pangu jailbreak:
"In short, on iOS 8: after every reboot, you need to respring before Substrate will load extensions in SpringBoard.

"Substrate version 0.9.5013 supports iOS 8, but because of limitations in Pangu (versions 1.0 through 1.0.1 so far tested), Substrate won't work immediately after the device boots - it will only work after the first respring. You can respring by SSHing to your device and typing killall backboard

"This happens because Pangu loads Substrate after other processes have already loaded, causing Substrate to not work until the next time backboardd and SpringBoard restart.

"We are coordinating closely with the Pangu team to make certain the best possible fix for this is deployed."
Note: The Pangu team has not included Cydia with the new iOS 8 jailbreak and hence it is advisable to hold off until a new jailbreak becomes available with the necessary fixes and updates.
Nevertheless, those who have already jailbroken their device on iOS 8 or iOS 8.1 can check out the following video to know everything about Cydia Substrate for iOS 8 (courtesy of iDownloadBlog):
Interested users who wish to jailbreak their iOS device running iOS 8 may follow our step-by-step guide posted here.
Those who are yet to install Cydia on their iOS device can follow the video tutorial below:
Once Cydia is installed, here is what you should do:
Launch Cydia
Tap on Search tab, and browse for Cydia Substrate
Tap on Cydia Substrate from the displayed search results
Finally, tap on Install button, followed by the Confirm button.
Tap on Restart SpringBoard button when prompted
Once the device reboots, you will have complete access to latest jailbreak tweaks and apps for iOS 8/iOS 8.1 via Cydia Store.
© Copyright IBTimes 2023. All rights reserved.