Following on from the official red-band sneak peek they released back in March that featured more swearing, more violence and more buns than you could shake a sausage at, Sony Pictures have unveiled a fresh new green-band trailer for upcoming animated comedy Sausage Party. Compared to the footage we've seen before there's far less profanity in this one, however it still exhibits the same crazy weirdness and innuendo that the first clip had... and it's brilliant.
Directed by Thomas & Friends' Greg Tiernan and Shrek 2's Conrad Vernon, the film follows Frank (Seth Rogen), after he falls out of a shopping cart and, along with his some other savoury friends, embarks on a journey to "discover the truth about his existence". However, the recently-released clip also details how Frank must try to save his friends and other fellow foods that have been purchased by a woman at the supermarket before they meet a grisly, unexpected fate of being sliced, diced and boiled.
Don't be fooled by the silly sounding plot, though, the screenplay has been written by talented comedy writers Evan Goldberg (Pineapple Express), The Night Before's Ariel Shaffir and Kyle Hunter as well as Rogen himself. On top of that, multiple Oscar-winner Alan Menken, the composer behind scores of films such as Beauty And The Beast and Pocahontas, has been brought on board to create the movie's music.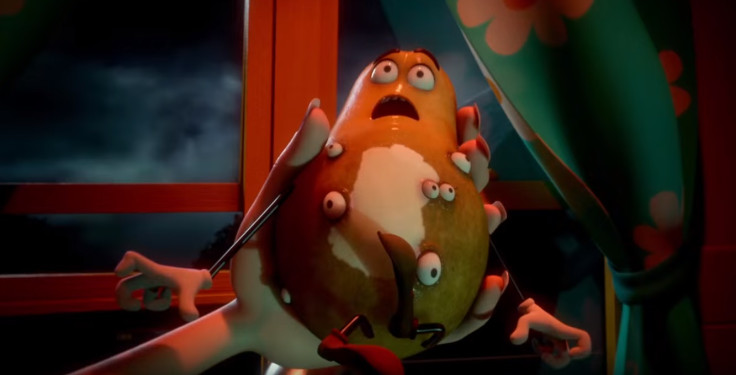 The cast is seriously impressive too. Along with Kristen Wiig and Edward Norton, other A-listers lending their voices to the movie include Jonah Hill as Carl, Michael Cera as Barry and Anders Holm as Troy (more sausages), Salma Hayek as Theresa the taco, Nick Kroll and Paul Rudd as the reportedly villainous "Douches" and Bill Hader as "some guacamole and an old bottle of liquor"... and evidently a supermarket employee judging by the first sneak peak. James Franco, Danny McBride and Craig Robinson will also star.
At the moment, the movie is due to open in US cinemas on 12 August 2016 and UK cinemas on 2 September.
For more entertainment news follow A-List on Twitter @Alistinsider