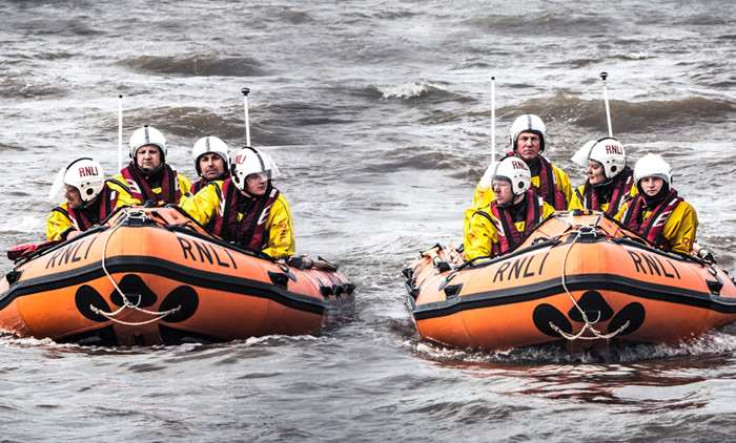 Tonight is the last episode of a fascinating series that has created some serious waves. Royal National Lifeboat Institution (RNLI) volunteers whack on their yellow wellies and deal with ambitious novice sailors to children trapped in rocks in Saving Lives at Sea.
Millions of people, tourists and holiday-makers flock to the UK's coastline in the summer months, making it a very busy period for the RNLI and its life-savers, made up of ordinary people including everyone from GPs, architects and boat painters.
Amid the seriousness, a bit of comedy proves to be a swimming success as volunteers at Newquay are called out to help two Frenchmen in an unconventional vessel who have taken a wrong turn and have landed themselves in a pickle.
The troubled men turn out to be "contemporary artists" and reveal the purpose of their nautical quest: to sail an old wooden boat to Scotland where it will be broken down and used to make whisky barrels. RNLI crewmember and fishmonger by trade, Gareth, is less than impressed by their venture, claiming at the scene: "I'm not a whisky drinker."
Viewers will also witness immense bravery from 17-year-old new recruit Tom, who remains calm when faced with a very tricky rescue at Cardigan Bay in Wales. The Brighton crew recover a dead man from the sea, but reflecting the RNLI's monumental work, we discover that they have rescued 4,000 people and saved more than 150 lives.
Tonight's programme also captures the rescue of a little girl who is trapped in the rocks below the high-water mark and a YouTube prankster deliberately hurls himself from Tower Bridge in London for a dare.
Watch Saving Lives at Sea at 9pm on BBC2 tonight (3 August).