Scandal-hit Japanese school principal accuses Shinzo Abe's wife of giving him envelope full of cash
Prime minister denies allegations and said, he did not make any donation to the school.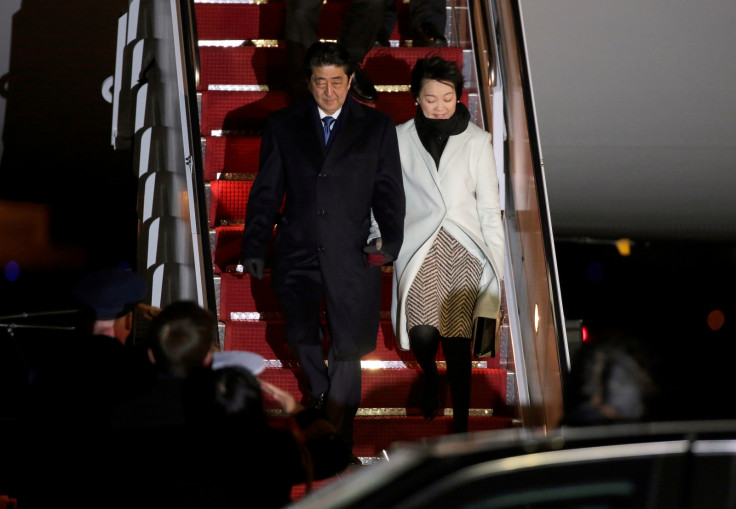 The principal of an educational group at the heart of a real estate scandal told the Japanese parliament under oath that he received ¥1m ($9,000) from Prime Minister Shinzo Abe through his wife Akie.
On Thursday (23 March), the head of the institution, Yasunori Kagoike, said that Abe's wife had handed him an envelope full of cash personally when she visited a kindergarten operated by the school in September 2015. "She said 'please, this is from Shinzo Abe', and gave me an envelope with 1 million yen in it," Kagoike said.
"Abe's wife apparently says she doesn't remember this at all, but since this was a matter of honour to us, I remember it quite vividly," the principal said.
The prime minister denied the allegations and Chief Cabinet Secretary Yoshihide Suga said, "The prime minister did not make a donation himself. He did not donate through his wife Akie, nor through his office or a third party."
Abe also denied any involvement in the land deal in which the educational group Moritomo Gakuen based in Osaka allegedly purchased government-owned land at a fraction of its market price. Abe also pointed out that he did not help the school get any accreditation.
Kagoike first made the accusations against the prime minister during a meeting with opposition lawmakers last week, following which lawmakers summoned the principal to testify under oath.
According to reports, Akie was set to become an honorary principal at the school, which was to open in April, but she broke off ties with the group after the controversy made headlines.
© Copyright IBTimes 2023. All rights reserved.