What can fans expect from the upcoming episodes of Scandal Season 4 once the show returns from its mid-season break?
Well, the series' creator Shonda Rhimes recently shared a small but, in some ways, significant spoiler about the next episode.
Rhimes posted the following image on her official WhoSay page confirming the title of Scandal Season 4's next episode which airs on 29 January, 2015: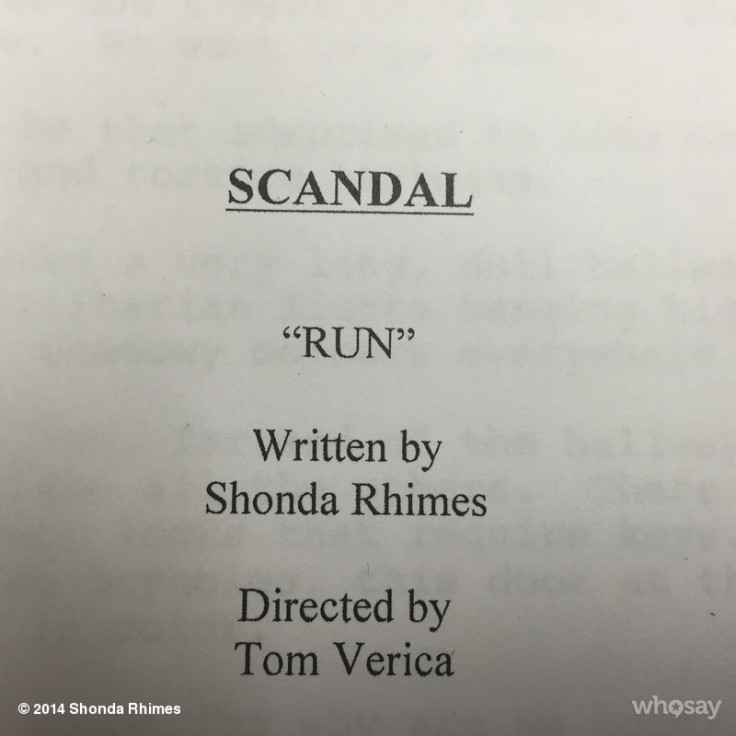 Cartermatt.com notes that this upcoming episode titled 'Run' is the second episode this season written exclusive by her, as she also penned the season 4 premiere.
"The thing that you do ultimately have to remember here is that if Rhimes is penning your episode, it is probably for a pretty significant reason: Something important is happening. She is the person steering the show," states the website.
The mid-season finale of Scandal Season 4 ended on a cliffhanger with lead character Olivia Pope getting kidnapped. Fans have since been speculating about what's in store for Pope in the coming episodes.
In November, actress Kerry Washington (who plays Olivia Pope) gave rise to some 'potentially shocking' rumours when she said this about Olivia's fate:
"She's in pretty extraordinary danger," Washington told Entertainment Weekly. "Game of Thrones has changed the game [hinting at central characters being killed off on the show]."
Scandal Season 4 returns to ABC on Thursday, 29 January at 9 pm.