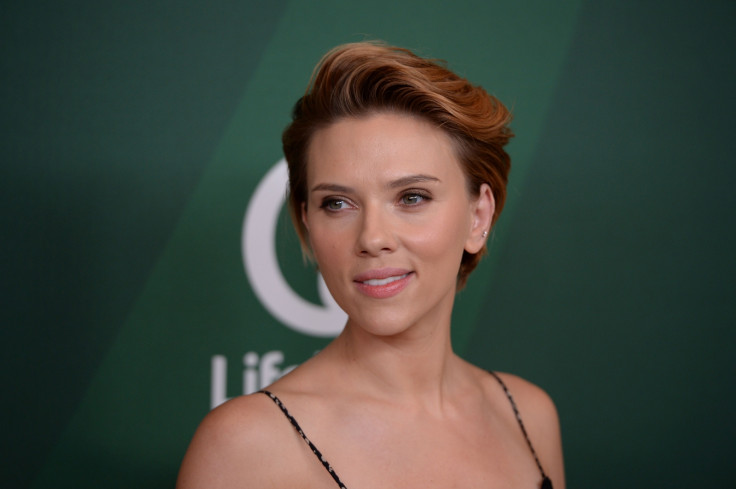 Scarlett Johansson is no stranger to setting up interesting ventures outside of the world of acting. The Avengers: Age Of Ultron star sometimes makes music with her band Sugar for Sugar, having most recently recorded a single for AmfAR, the Foundation for AIDS Research's charity album. But now, she's set to make her way within the food industry, opening up a gourmet popcorn shop in Paris, France.
Named Yummy Pop, the establishment is set to open in the capital's historical Marais district on Saturday (22 October) and will offer less-than-traditional flavours of the snack to its customers including truffle, maple syrup, sea salt and olive oil, real Vermont maple, real Vermont cheddar and – Johansson's purported favourite – Parmesan and sage. According to AFP, Johansson will even serve the popcorn herself during the shop's opening.
Yummy Pop came about when Johansson and her French husband, advertising executive Romain Dauriac came up with the idea through their love of food. They reportedly hope that both their savoury and sweet recipes go down well enough that they will later be able to open other shops elsewhere.
The duo worked together with chef Will Horowitz of Ducks Eatery in New York on their menu, which also includes strawberries and cream and chocolate-covered strawberries. Dauriac's sister will act as this specific shop's manager.
Johansson's spokesperson stated that the shop has been something of a labour of love for the actor due to her passion for popcorn and "that the store would close after the soft opening on Saturday so 'they can fine-tune everything with what they learn from customers before the grand opening.'"
The source also went on to claim that the popcorn will be cooked and mixed fresh on the premises using seasonal ingredients.

After the intial opening this Saturday, the shop will remain open every day from 11 am till 8 pm. An "official" Grand Opening Event is set to take place at a later date.
For more entertainment news follow A-List on Twitter @Alistinsider