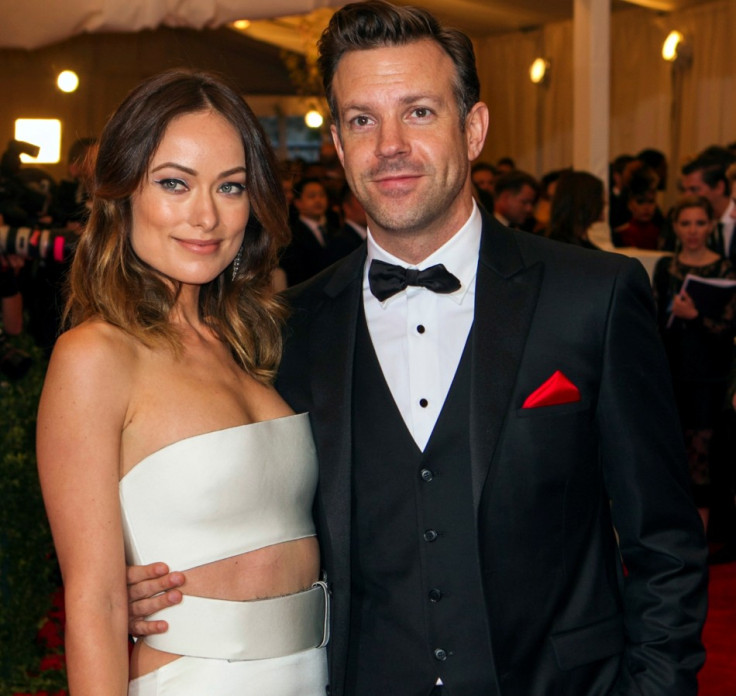 After welcoming baby number two with Jason Sudeikis, Olivia Wilde has been sharing some adorable photos of her newborn on social media. And it was no different on Wednesday (19 October) as The Longest Week actress posted another cute photo of her daughter Daisy Josephine on Instagram.
The 32-year-old actress has shared a black and white picture, where she can be seen holding her baby girl close to her chest. Wilde has captioned the photo with just a smiley emoji with eyes closed.
It seems like the Vinyl actress has adjusted to motherhood duties once again as she previously shared a snap on the photo sharing app with the words, "You Awake?" and in the caption wrote: "Yup. Yup I am. My current nocturnal existence, as illustrated so funkily by @witchoria. @nowness."
Wilde announced her pregnancy in April with a sweet snap on Instagram. In the picture, she and her two-year-old son Otis Alexander can be seen comparing their bellies.
"Matching baby bumps," Wilde captioned the photo.
Wilde during her pregnancy told People magazine that her son was thrilled be a big brother. "[He] loves little babies," Wilde said. "He has a Michael Jordan doll that he carries around sometimes. [He uses the doll] as either a hammer or a baby," she added.
Although the couple welcomed their baby girl on 11 October, Wilde confirmed the arrival of the little one with a cute photo on 15 October. In the photo, the baby girl can be seen sleeping on a giant padded pillow shaped like a lamb.
"There goes the neighborhood. Daisy Josephine Sudeikis. Born, like a boss, on #internationaldayofthegirl," Wilde wrote in the caption.