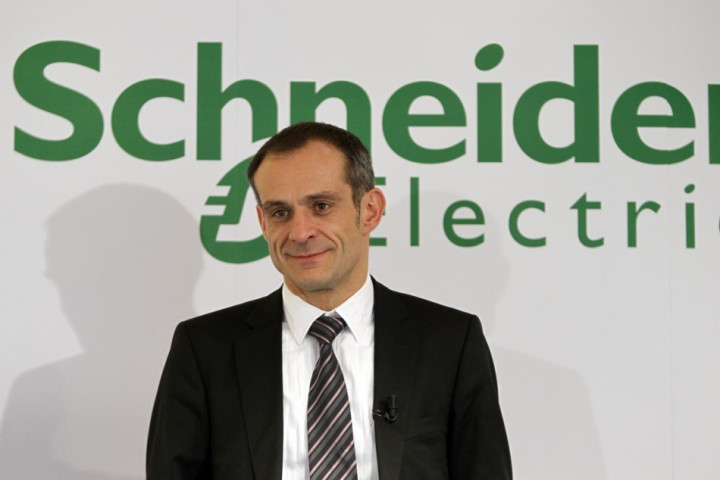 Invensys shareholders have welcomed a bidding war after France's Schneider Electric's cash-and-stock offer structure for the British industrial software firm has whetted their appetites for an all-cash proposal.
Since some of the British fund manager shareholders are only permitted to hold London-listed shares, if Schneider's deal took place, they would have to immediately sell the French stock they get as part of the deal. It would also mean that they are likely to face severe losses.
"If someone else came in, even at the same figure all-cash, that would be seen as more appealing," said one of Invensys' 30 largest investors to Reuters news agency.
Invensys emerged as a potential takeover target earlier this year after the company announced that it would sell its rail business to Siemens, bolstering its finance profile.
On Friday, the British firm revealed that it is earlier talks with Schneider regarding an acquisition offer valuing the company at £3.3bn ($5bn, €3.8bn) or 505 pence per share. Schneider's informal offer, which was 15% above Invensys' closing price on Thursday, comprises of 319 pence in cash and 186 pence in new shares.
It has until 8 August to make a formal offer.
Cash vs. Stock
A rival bid with more cash incentive could trump Schneider's offer.
"They've done a huge mistake by offering shares, especially in a country like the UK where most shareholders can't hold foreign shares and at a time where uncertainty and volatility means everyone would want cash," an unnamed banker told Reuters.
However, analysts say that the French group is unlikely to go for a full-cash offer for Invensys taking into account the British firm's pension liabilities. The company is also unlikely to borrow money for the deal, due to its determination to maintain a strong credit rating.
Invensys shares rocketed to a new 10-year high of 517.5 pence on Monday, as investors expected a higher bid for the company.
Potential Bidders
Weekend media reports suggested that US industrial giant General Electric is plotting a £3.5bn counterbid for Invensys.
US-based Emerson Electric was tipped to be in talks to buy Invensys last year, as well as Germany's Siemens, Switzerland's ABB and GE. In addition, Honeywell and Aveva of France are also reported to be potential bidders for the company.
Having an operating cash flow of €2.8bn at the end of 2012, Schneider said earlier that it would step up acquisitions to boost sales and tap new markets.
Under CEO Jean-Pascal Tricoire, the company had changed its product strategy, shifting from being a manufacturer of electrical devices and automation equipment to an integrated provider of bundled software and gear deals.
More than 50% of the Invensys business is coming from emerging markets. It employs 16,500 people, out of which 1,100 are placed in the UK.