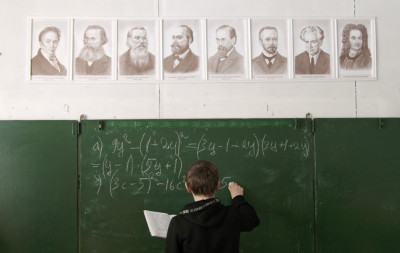 A school with only 12 pupils, situated in the remote Russian village of Bolshie Khutora, about 440 km (273 miles) west of Moscow, provides the best education a child can have.
This school is situated in the village were the population decreases each year.
However, the school authorities and teachers are proud of the high level of education given to the few students who are treated individually and carefully here. Pupils, many of whom are winners of numerous local educational contests, are like studying and exploring ecology, according to school representatives.
Here is a peek into the school and its activities.