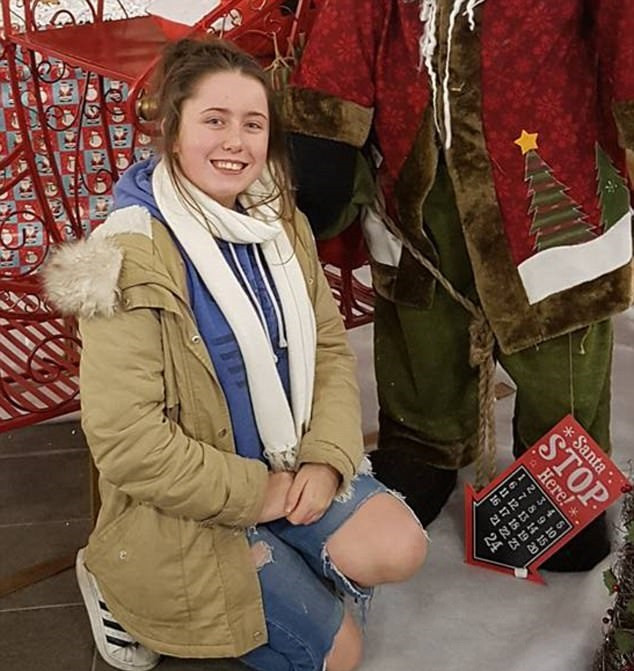 A 14-year-old schoolgirl took her own life as she struggled to cope with being sexually assaulted.
Megan Hoyle, 14, took an overdose of her mother's prescription pills. In a final text to a friend she said her 'body, mind and soul' had been 'destroyed' after she was molested at the age of 12 by a 17-year old boy.
An inquest heard that Megan felt let down after her attacker's sentence was reduced on appeal, leaving her to believe he had 'got away with it'.
She was found by her mother collapsed on her living room floor at home in Blackburn, Lancashire on February 20. She died four days later Mail Online reports.
Before her death, she texted her friend Christopher Cozen, apologising for her actions as she asked him to look after her friends and family following her death.
"If you have got this message then its is too late and I'm sorry," she wrote. "I'm sorry I broke my promise and I'm sorry I'm not strong enough. I'm sorry I let you down when you were scared but I was broken. Don't call anyone, don't call an ambulance - don't think, just let the drugs kick in and let me go peacefully.
"I'm sorry to whoever finds my body, I'm sorry to the people I'm going to leave behind and I'm sorry to the people this is going to hurt. Don't let Kaitlin go off the rails as she is my best friend. Let Poppy, Summer and Archie know I adored them. Nobody wants to remember the family f**k up and that's all I am.
"I was strong once and internally beautiful but that girl died when I was was 12 years old, when he destroyed my body, my mind and my soul. Tell him he is the reason I am gone. I am sorry to my mum, she was like me.
Apologising to her sisters Becky, 28, and Poppy, six, and brother Lee, 25 she added: "Tell my girls I'm sorry, my siblings that they will always be amazing even through the sh***y fights. Go to Becky's wedding for me please.
"I fell in love with you Christopher Cozens on the 9 December when you first kissed me in front of my house. You showed me how to love somebody that wasn't me forever. I loved you more than life itself. You had your demons and so did I but there was happiness once."
Megan was transferred from Blackburn General Hospital to Sheffield Children's Hospital where she remained in the intensive care unit until her family made the decision to turn off her life support machine on February 24.
They also gave permission to donate Megan's kidneys, lungs and liver which have saved the lives of four people.
At the hearing Megan's mother Wendy Charnley, 46 said her daughter was "happy, full of life and very bubbly," before the sexual assault. "But after it she was initially very withdrawn and angry and struggling with school and things.
"She was getting professional help. After the reduced sentence it made her feel let down. She had gone through all that with the police and she felt that he had just gotten away with it."
Recording a conclusion of suicide, senior coroner Michael Singleton said her death had touched him deeply.