More Details of Michael Schumacher 'Awakening' from Coma Revealed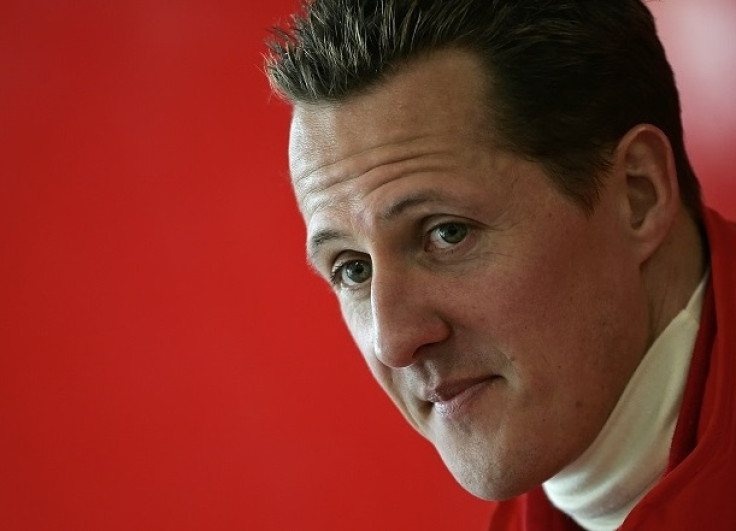 Michael Schumacher has shown signs of momentary consciousness and his family has confirmed he is "making progress" - the first piece of good news to be released about the racing legend's fight for life.
Spokeswoman Sabine Kehm said: "Michael is making progress on his way. He shows moments of consciousness and awakening."
Schumacher has been in a coma since suffering catastrophic injuries while skiing in the resort of Meribel in the French Alps, late last year.
Kehm added: "We are on his side during his long and difficult fight, together with the team of the hospital in Grenoble, and we keep remaining confident.
"We would like to thank you all for the continuous sympathies."
Kehm appealed for privacy for Schumacher and his wife Corinna, who is holding daily vigils by Schumcher's bedside at Grenoble University Hospital.
She said: "We again ask for understanding that we do not intend to disclose details."
"This is necessary to protect the privacy of Michael and his family, and to enable the medical team to work in full calmness."
News of Schumacher's fleeting consciousness was announced the day after Kehm revealed there have been "signs of encouragement" in the star's condition.
The latest development is sure to buoy fans of the racer around the world, who have endured continuous gloomy reports about his prospects.
Last month, they were warned to prepare for "really bad news" about Schumacher by Formula One's former top medic.
Writing on his blog, Gary Hartstein said staff at Grenoble had mishandled his care, writing: "I think that serious lapses in judgment were evident during Michael's initial management [which] almost certainly did worsen the outcome in Michael's case."
Earlier this week, a German glossy magazine sparked anger by printing a misleading front page with an image of Schumacher and the headline "Awake".
© Copyright IBTimes 2023. All rights reserved.