'Scientology corrupted my son' says father of faith's leader David Miscavige
A quick cure for a bad case of asthma got David Miscavige hooked on the faith that he would end up leading. Ever since he was a baby, David had suffered from a severe form of the condition, prompting his father Ron to take him to a Scientology practitioner in New Jersey.
"He was in session with him for 45 minutes. Afterwards, he said that he didn't have asthma any more. It didn't cure it but it blew it out of the water. For that to be able to be done just through communication, that was his epiphany," Ron told the IBTimes UK.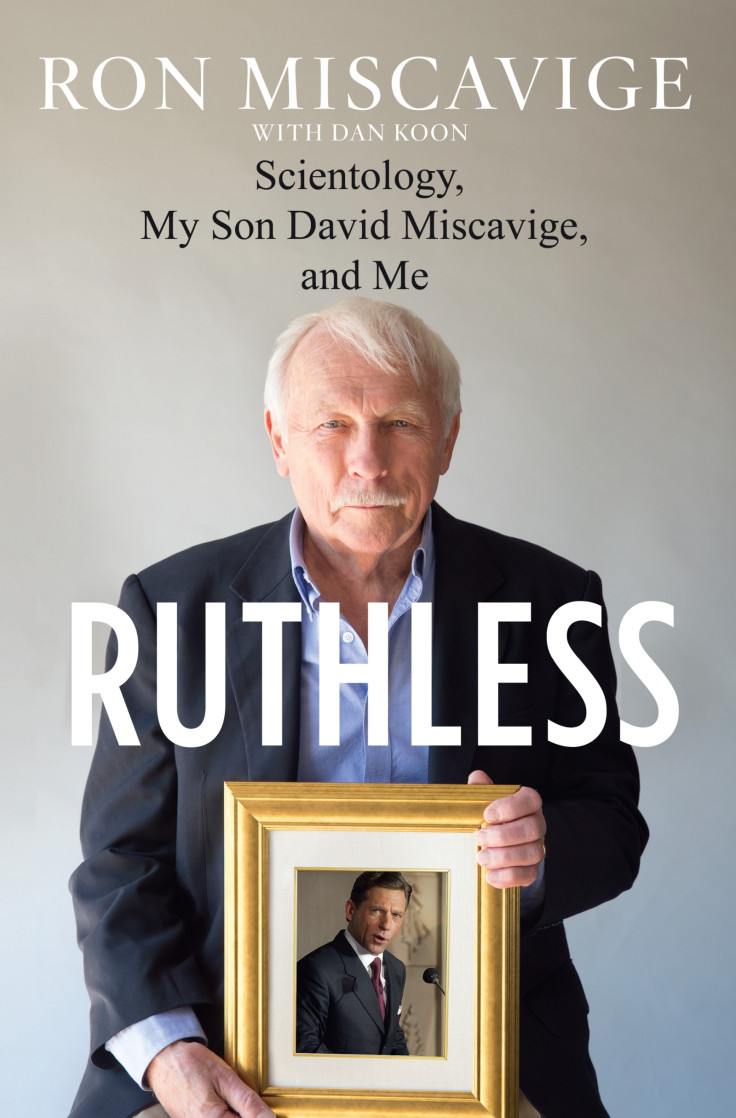 The cover to Ron Miscavige's book
There have been a several tell-all revelations about the church which was founded by L Ron Hubbard in 1954. The headlines about its beliefs in Xenu, a soul-stealing galactic overlord, thetans and dianetics as well as its celebrity backers have now shifted more towards its authoritarianism.
But unlike books which have already lifted the lid, like Going Clear by Lawrence Wright, this is the very father of the church's leader saying how the Church controls its followers. Tracing the deterioration of a paternal relationship, Ruthless, is a memoir written more out of sorrow than anger.
"When he was a kid, we got along great, he had a great sense of humour, he was a firecracker, I enjoyed his company," Ron recalled, who himself was drawn to the faith when someone told him if he became a Scientologist, he need never take an aspirin again. The remedy? He was told that you look at yourself in the mirror, and essentially give your headache to the person in the mirror.
"I was driving along the highway in New Jersey, I had a headache and I tried it and it went away in an instant. It struck me if this little exercise made me do that, I have got to check this out."
The self-improvement aspect of Scientology appealed to Ron who had been on a spiritual search since a boy when he used to devour his father's books on eastern religions in the attic. He benefited from auditing, a similar process to counselling which involves asking yourself a lot of questions in the hope of getting just as many answers.
"I think there is a good L Ron Hubbard and a bad L Ron Hubbard. To a large degree, he was a conman but some of the things he discovered are actually workable.
"I did get what I felt was legitimate help in communication skills in my ability to have relationships with other people, running my life more efficiently, that is how it is at the bottom of the grid when you first get in.
But the further up the ladder he went, the more the restrictions in his life were gradually phased in.
"If you were calling a friend or family member you had somebody listening to your whole call. You were unable to go to do the shops. It got to the point I said to my wife: 'I can't live this way.'"
Part mea culpa, part catharsis, Ron outlines his own shortcomings, detailing domestic disputes that could culminate in his hitting his wife. They eventually divorced.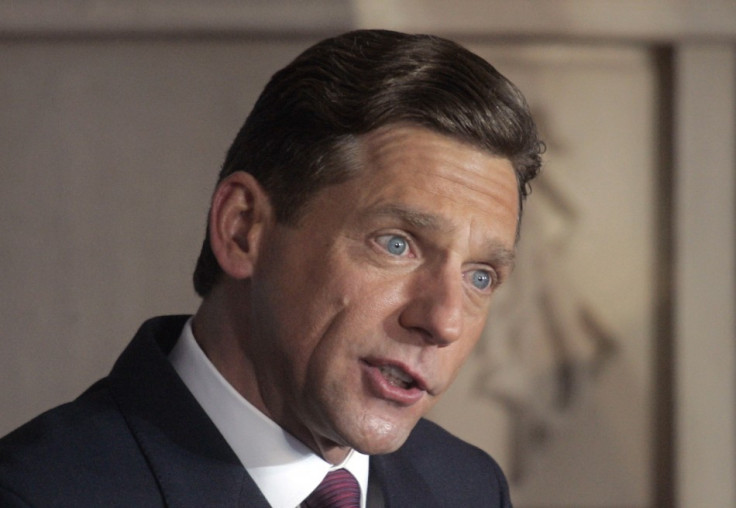 But he is unflinching in his portrayal of his son's tyranny, essentially describing him as a sociopath, prone to bullying and abuse. Followers were routinely deprived of sleep, worked around the clock and were often put on punishment rations. On page nine, it reads "the church denies that it does anything illegal or unethical and argues that it has been targeted by hostile government and private forces."
It wasn't always like this. Ron recounts how it started to change when aged 16, David quit high school and joined the Sea Organisation, a fraternal religious order along his way to the Scientology summit.
"He once said 'I have the realisation that power is not granted, it is assumed', with that as his mantra, he assumed the power. Power tends to corrupt, absolute power corrupts absolutely. I think this is what happened to David, as he got more and more power, and he saw this it became like a drug, this is what transformed him into Mr Hyde."
However, the book is also a Frankenstein lamenting the monster he created and the minds he holds captive. Parallels with a totalitarian regime are made and he says even if they wanted to, most people would be unable to leave. For starters, after taxes they only earn $47 a week (£32, €41), leaving them in penury with very few transferable skills.
"Many of them realise they are living as a restricted person as a compound but they are unable to leave."
Ron was spurred to write the book due to the Church's policy of disconnection and he claims the church has cut him off from several of his children and grandchildren. After his escape in March 2012, police files showed how private detectives hired by the Church tracked his every move, eavesdropped, and planted a GPS on his car, something that the Church has denied.
Now aged 80, Ron says he is focused on enjoying the rest of his life. He sells exercise equipment and moonlights as a jazz trumpeter, a role he had within the Church. He was even playing the instrument at a big birthday bash for the faith's high profile follower, Tom Cruise back in 2004.
The time for bitterness is over and he says he has forgiven his son. "Holding onto anger is like drinking poison and hoping that the other person will die. I don't have that vendetta in my heart but I do wish the church to reform."
The Church of Scientology has given its response to the claims made in Ron Miscavige's book which can be viewed here.
© Copyright IBTimes 2023. All rights reserved.