It looks like not just fans but soon-to-be ex-wife, Eve Mavrakis is also completely disappointed with her husband Ewan McGregor as he files for divorce to end his marriage of 22 years. On Friday (19 January), the 46-year-old actor finally filed the papers citing "irreconcilable differences" as the reason behind the split.
If rumours are to be believed, McGregor and Mavrakis had split way back in May 2017 but kept the news under wraps until later last year, when the actor would be spotted with actress Mary Elizabeth Winstead in the middle of public displays of affection.
"It's disappointing," said the production designer referring to her split from the Scottish actor, "and upsetting but my main concern is our four children are OK."
The couple, who share four children – Clara Mathilde, 21, Jamyan, 16, Esther Rose, 15, and Anouk, 6 – will now be facing a custody battle. According to TMZ, McGregor has sought joint custody of their children but, Mavrakis responded by asking for the sole custody with only visitation rights for the actor.
This comes after the Moulin Rouge star made headlines earlier this month by thanking both his wife and new girlfriend Elizabeth Winstead in his Golden Globes winner's speech.
"I want to take a moment to just say thank you to Eve, who always stood by me for 22 years. And my four children; Clara, Esther, Jamyan and Anouk, I love you," he said as he received the trophy for Outstanding Lead Actor in a Limited Series or a Movie.
He went on to add: "I've always loved being an actor and I love hanging out with actors and I got amazing actors to work with on this. There wouldn't be any Emmit Stussy without David Thewlis and Michael Stuhlbarg and Carrie Coon, and there would've been no Ray without Mary Elizabeth Winstead, so thank you very much."
While his shocking statement was just enough to set tongues wagging, the actor went on to make his new romance official by kissing Elizabeth Winstead at the recent Critics' Choice Awards red carpet.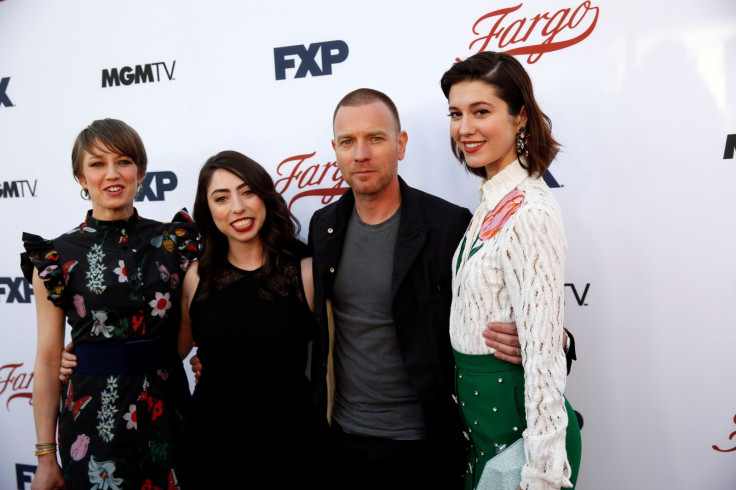 And all this has clearly not gone down well with his teenage daughter, Esther Rose, who shared an emotional song slamming her father's affair.
"Waking up so slowly... I'm taking my time. I read some dumbs**t that I found online," she began adding, "Seeing those pictures... They're making me cry. Happy birthday to me, am I right?"
"And I don't know to forgive... I don't know if I can.... Ruining me. Show me your man. And I don't know to forgive... Don't know if I can... Ruining me. Show me your man. "