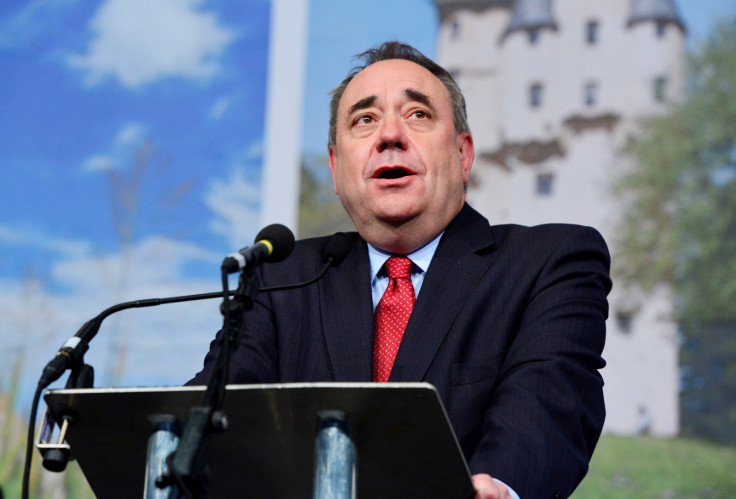 Scotland's former first minister Alex Salmond says that a second vote on Sottish independence is "inevitable" as a result of failures by the British government to make good on promises of greater freedoms for Scotland, the EU referendum and widespread opposition to austerity.
Speaking to the BBC Sunday, Salmond said that a second referendum on independence – which was lost 55% to 45% last September, prompting his own resignation as SNP leader – was "only a question of timing" and that it was now in the hands of Scottish Nationalist Party (SNP) leader Nicola Sturgeon.
He told Andrew Marr that David Cameron had failed to deliver on promises of greater devolution for Scotland following the last referendum. He also said that the results of the referendum on the European Union – which could take place in 2016 – could force a second vote.
Lastly, Salmond said that widespread opposition to the Conservative government's austerity measures could lead to more calls for Scottish independence.
"I think a second independence referendum is inevitable. The question, of course, is not the inevitability, it is the timing," he said.
"I can see three issues which are moving things towards a second referendum, on a timescale yet to be determined. One is the refusal to deliver the 'vow'. The 'vow' was about home rule, devo-to-the-max, and that has not been delivered.
"The second issue is the European issue – if you had a situation where Scotland voted to stay in EU and was dragged out on the votes of the people of England.
"The third thing emerging is from the Budget and the Welfare Bill. Instead of getting devo-to-the max we are getting austerity-to-the-max and that divergent view of what is right in social terms between Scotland and England is another thing which is moving things to another referendum."
The SNP took a heavy blow with the loss of the referendum last year but went on to sweep the polls in the general election in May, seizing 56 of 59 seats and all but wiping out the Conservatives, Labour and Liberal Democrats north of the border.
That success has led to increasing calls for a second referendum, with a Scottish MP Margaret Ferrier raising the issue in written questions to Scottish Secretary David Mundell earlier this week.