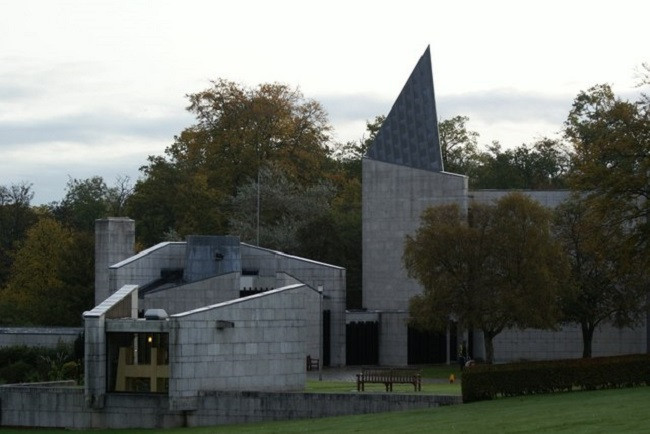 A national investigation unit is to be set up after the ashes of cremated babies were never returned to their parents.
The Inspector of Crematoria -- led by former Lord Advocate Dame Elish Angiolini -- will be established in Scotland following an Infant Cremation Commission report by Lord Bonomy.
The report recommends new laws and practices to protect bereaved parents in the wake of the scandal at Mortonhall Crematorium. in Edinburgh.
More than 250 families were not told their babies' ashes were buried or scattered at the Edinburgh crematorium.
Several mums and dads were in the Scottish Parliament to hear Michael Matheson, Public Health Minister, respond to the report and set up the unit to ensure regulations are now being followed.
"The National Investigations Unit will be able to get detailed forensic examination of each individual case and a comprehensive picture of what has and has not happened in our crematoria," Matheson told parliament.
"I am sure all of us are united in making sure this never happens again and the legacy must be having proper safeguards in place."
Lorraine Marshall from Bellshill, North Lanarkshire, welcomed the action. She said after her son Michael Murray died at only four days old she was told by a funeral director that there would be no ashes as his bones were too soft.
She said: "I am relieved this is now off our shoulders.
"I've visited Daldowie Crematorium to know about Michael's final journey, but I got different answers depending on who I spoke to.
"I am pleased Dame Elish Angiolini will be taking it on and I'm sure she will leave no stone unturned."
The news coincides with a BBC Freedom of Information request in England that found ashes of more than 1,000 babies were not returned to grieving parents over the past five years.
Figures showed wide discrepancies across local authorities in the UK in allowing the return of infant ashes to loved-ones.
As many as 1,000 cases showed ashes were never returned to families.
Parents Glen and Louise Perkins were too grief-stricken to act when they were informed by a funeral director that there would be no ashes following the cremation of their four-month-old daughter Olivia at Shrewsbury Crematorium in Shropshire.
"We thought about it all the time", Mr Perkins told the BBC. "We haven't stopped thinking about it for seven years.
"We shouldn't have had to lose her in the first place but when we found out via experts that there are ashes after cremations, we just felt as though we'd lost her again."
The BBC asked all 265 crematoria in the country what procedures they adhered to concerning the cremation of still-born and babies up to six months old over the past five years.
Of the 140 which responded, only some admitted to returning ashes of babies.
But there were 1,032 cases of ashes not being returned to families between 2008 and 2013.
The reasons were unclear why these incidents happened.
The Freedom of Information requests revealed:

Bristol City Council, which runs Canford and South Bristol crematoria, did not return ashes of still-born babies until 2012

Hartlepool Borough Council's crematorium at Stranton Grange Cemetery did not routinely return ashes of still-born babies

Plymouth City's Efford and Weston Mill crematoria, North East Surrey Crematorium, and Putney Vale Crematorium in the London borough of Wandsworth did not return ashes for still-births or babies up to six months old

Manchester City Council's Blackley Crematorium returned just one set of ashes in 2012 out of 38 cremations

Harrogate Borough Council's Stonefall Cemetery in North Yorkshire returned four sets of ashes out of 40 cremations in 2008

Cheshire East Council, which runs crematoria in Crewe and Macclesfield, did not return ashes to parents in 55 out of 81 cases over five years

Durham Crematorium did not return ashes in 46 out of 50 cases over five years

Hendon in the London Borough of Barnet did not return ashes in 43 out of 54 cases over five years.

Source: BBC