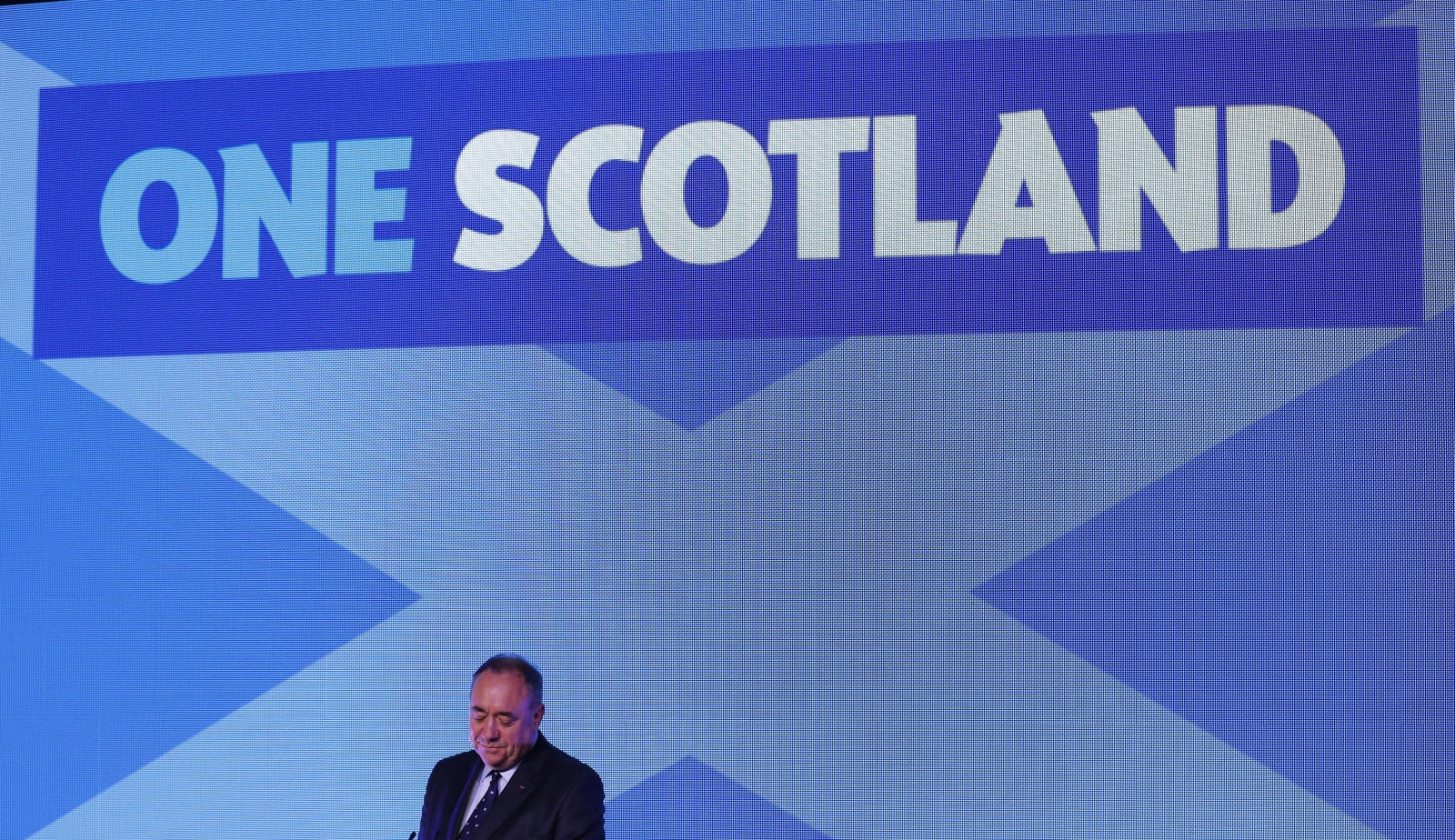 A number of world leaders have expressed their relief after Scotland voted to remain in the United Kingdom, rejecting calls for independence in a nationwide referendum.
UK allies hailed the No side's victory, which preserved Britain's territorial integrity and with it London's strong influence on international bodies such as the EU, Nato and the UN.
Others said they were hopeful the Yes defeat will avoid a domino effect, as the opposite result could have created momentum for separatist regions in other countries, reinforcing their plea for independence.
EU president Jose Manuel Barroso tweets:
Barroso adds: "This outcome is good for the united, open and stronger Europe that the European Commission stands for."
Nato Secretary General Anders Fogh Rasmussen says:
"I fully respect the choice that the people of Scotland have made in yesterday's referendum.
"The United Kingdom is a founding member of Nato, and I am confident that the United Kingdom will continue to play a leading role to keep our Alliance strong."
Spanish Prime Minister Mariano Rajoy, who is facing separatist movements in Catalonia and the Basque country, says he is "very happy" with the result, writing:
"They [the Scots] have chosen between segregation and integration, between isolation and openness, between stability and uncertainty, between security and risk. And they have chosen the best option for everyone: for them, for all Britons and for the whole Europe."
The President of the European Council, Herman Van Rompuy, tweets:
Former Italian Prime Minister Enrico Letta says in a tweet: "Scotland has decided. Good for US and for Europe. We shall not undervalue fears and annoyances that lead to separatism".
Pierre Moscovici, who served as France's Minister of Finance and has been recently appointed as the EU's new economic affairs commissioner, says: "The Scottish vote allows a United Kingdom inside a united Europe. We shall also listen to the 'Yes'[side] message."
Sweden's outgoing Foreign Minister Carl Bild Tweets: